RIP Paul Walker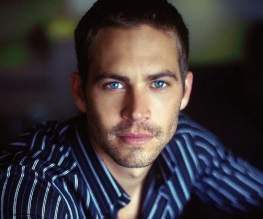 Action star Paul Walker has died in a car accident in Los Angeles. He was 40.
Walker, best known for starring as Brian O'Conner in all but one of the Fast and Furious films, also appeared in Pleasantville, She's All That, Takers and a number of other films over the course of a twenty-seven year Hollywood career. He was due to star in the upcoming Fast & Furious 7; his franchise costars Vin Diesel, Dwayne 'The Rock Johnson' and Tyrese Gibson, as well as director James Wan, have all taken to Twitter to pay their respects.
Raised as a Mormon, Walker began acting in commercials as a toddler. His interests outside acting included marine biology (in 2010 he starred in a National Geographic documentary about great white sharks, fulfilling a lifelong ambition) and the work of Reach Out Worldwide, a humanitarian response charity which Walker founded. He flew to Chile and Haiti in 2010 in the aftermath of the earthquakes suffered by each country, accompanied by teams of first responders to augment relief efforts.
On Saturday afternoon, Walker and his friend and advisor Roger Rodas left a fundraising event organised by ROWW for victims of Typhoon Haiyan in a high-performance car, which Rodas was driving. Shortly afterwards, the car lost control and crashed into first a lamppost and then a tree before bursting into flames. Both Walker and Rodas were pronounced dead at the scene.
Paul Walker leaves a daughter, believed to be fifteen years old, from a previous relationship.
RIP Paul Walker
1973-2013
About The Author