Ryan Gosling taking time out from acting too much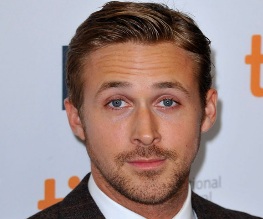 Ryan Gosling thinks he's been overdoing it on the acting front and will be going on hiatus. This won't be the first time, though; he's had a little rest before to concentrate on his band. Still, it'll be a shame not to see him on the big screen for the foreseeable future.
So why Ryan? DEAR GOD TELL US WHY! The Place Beyond the Pines star said: "I've been doing it too much. I've lost perspective on what I'm doing. I think it's good for me to take a break and reassess why I'm doing it and how I'm doing it. And I think this is probably a good way to learn about that. I need a break from myself as much as I imagine the audience does".
Oh Ry, you're so deep and think-y and stuff. Those of you who are currently fretting over how to deal with Gosling withdrawal fear not; The Place Beyond the Pines is in UK cinemas soon. He has a face tattoo and rides a motorcycle and has a son and is, like, super-hot in it and stuff. Please don't make this break too long, Ryan. Please. No seriously, hurry back.
About The Author