The World's End moved to August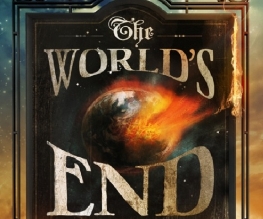 It's the beginning of the end for the Three Flavours Cornetto trilogy. Shaun of the Dead was our first clue, Hot Fuzz became the clincher and now The World's End will be our final taste of the brilliance that is Wright, Pegg and Frost.
Fans of the trio were in for quite the wait, with The World's End being slated for an October 25th premiere. Filming began just last September but it seems that director Edgar Wright has already managed to complete the project, so much so that it has warranted a move up in release date by distributor Focus Features. This means that we'll be able to catch all the pub crawling action a good two months earlier than expected, on the 28th of August to be precise.
It's been a whole five years since Wright's last collaboration with Simon Pegg and Nick Frost. They've survived a horde of zombies, reinvigorated action flicks and are now taking on the Apocalypse. Joined by Martin Freeman, Paddy Considine, Eddie Marsan, Pegg and Frost play childhood friends who meet up one night in the hopes of topping an epic pub crawl they attempted 20 years ago. Their drunken journey towards the legendary World's End pub is hindered by the realization that they just might be humanity's last hope.
So how loud are you squealing? Have you marked the date yet? If not, why?! Tell us here!
About The Author