Tron 3 gets a writer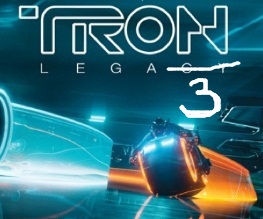 Good news, everyone! It looks like a sequel to the mad and delicious Tron: Legacy is officially underway. Disney have today announced that they've hired David DiGilio to write the script, and he has promised under fear of torture that he'll leave the 'activate young Jeff Bridges' button well alone. Alright, he hasn't, but we've got our fingers crossed.
We have to say, we reckon this is a good move. Though we very much enjoyed Tron: Legacy (and were basically the only humans who did, it seems), we have to admit that by far the weakest aspect was the script. Though this DiGilio fellow only has one film under his belt (kids flick Eight Below), it bodes well that Disney have recognised the need to up the ante, writing wise.
The strange thing about it all is that Disney are going to release a kids TV series in the US, Tron: Uprising, first, and will judge the direction of the next Tron film based on its popularity. Twin this with the fact that the new writer's only experience is in writing for a younger market, and we can't help but wonder who they're going to be pitching Tron 3 at. Is this going to be a kids film? Will we have to kidnap a child under the pretence of "a day out" just to fill our eyes with the glories of the lightcycles? We'll do it. Don't even think we won't.
About The Author