The Sapphires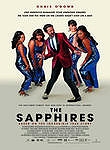 Based on the 2005 stage play of the same name, The Sapphires are four girls who discover minor fame as a girl group during a tour of Vietnam. A musical tour, obviously. The other kind would make for a slightly different and potentially more interesting film. While enjoyable, The Sapphires never manages to convincingly integrate its lighter moments with the background of social upheaval and cultural revolution.
It starts with an introduction to three sisters who live a simple farm life in the Australian outback, singing country and western standards while dreaming of a more exciting existence. Gail, Cynthia and Julie are spotted by a talent contest's scruffy MC (Chris O'Dowd), and along with their cousin Kay tour Vietnam as The Sapphires. Along the way they get a glimpse of the wider world, fall in love, argue constantly, and sing a lot of soul standards. It's undeniably intended as a feel-good film, but it's a curious one. At pains to acknowledge the prejudice met by the aboriginal girls, The Sapphires can't ever bring itself to actively challenge the uncomfortable issues surrounding race relations of the 1960s. Instead, a rather clunky tone emerges, as each well-spaced instance of racism is either met with a quiet and patronising pause for thought from director Wayne Blair, or is defused by a wave of sass. It's vaguely reminiscent of the alternating currents of comedy and forced pathos that made Good Morning, Vietnam and quite a bit of M.A.S.H.'s TV incarnation a little unbearable. Having your cake and eating it is a difficult balancing act, and is only made harder when dealing with issues of delicacy or complexity.
The most jarring moment of this ilk comes when news reaches Vietnam of the assassination of Martin Luther King Jr. Their black tour promoter Myron asks them if they have any idea how the black Marines will be feeling. They're halfway around the world and their homes are burning, their brothers and sisters being dragged through the streets of Washington D.C. It's a powerful image. Almost immediately, The Sapphires undoes its potency with an unwelcome spritz of sucrose as Myron tells the girls that they better put on one hell of a show to raise spirits, and remind the troops of what they're fighting for. And that's it. The Sapphires' opening credits unfold against a quick run-through of some key socio-political landmarks of the era, even pausing to include audio of Muhammad Ali's famous refusal of the draft. Coupled with the film's willingness to gloss over valid questions about what the hell these soldiers are fighting for when Myron gives his speech, it captures the film's unevenness in a nutshell.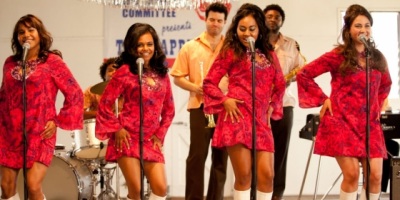 The fumbled and often non-existent commentary is what jars in a patchy film that definitely isn't without charm. Chris O'Dowd provides all the scruffy bewilderment that we've come to expect, and of course, the songs are great. However, even where it shines, there's a reflection of the bloodless talent shows that preside over current-day TV in The Sapphires. Their initial dedication to country and western music highlights just how cocooned their idyllic outback farm-life is. When they are introduced to the soul classics that come to make up their stage show, they can hit the notes and perform the dance moves, but whether they ever really understand the music's genesis or relevance is left uncertain. The film's tunnel vision is echoed in Julie's reiteration how much she wants fame and fortune. It might be considered an unfair gripe, but when 99% of advertising is overlaid with wispy twinkle-eyed versions of pop standards, the very idea of a cover seems loaded with laziness.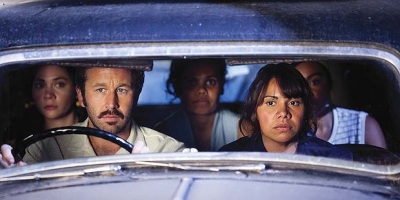 Given a budget and a re-evaluation of some of its key dramatic beats and the weakly observed thematic content, The Sapphires might have found a stronger voice. The spectre of Vietnam and all it signifies is quietly laid to rest when the film resumes its final moments back on the farm. As it stands, it's by no means a downright unenjoyable experience, but it is an oddly uncomfortable one. Full marks for any fact-based film that attempts to engage with its wider historical context. In the case of The Sapphires, the music was largely a response to the historical context, and much of the film simply seems oblivious to the fact.
About The Author