Casting super update!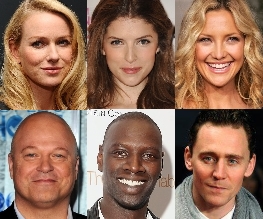 After making it on to 2011's Black List of Hollywood's best unproduced screenplays, Ted Melfi has wasting no time on getting his career in to gear. The dramedy St. Vincent De Van Nuys has already drawn some major comedic power with Bill Murray, Melissa McCarthy and Chris O'Dowd but now there's a bit of Oscar attention being thrown in with Naomi Watts reportedly in talks to star as "a Russian prostitute". Murray's cantankerous old man will be put in charge of a 12-year-old, to whom he introduces horrible habits and terrible life lessons, one of which will be the regular visiting of Watts' character. McCarthy is listed as the single mother of the child who is stuck working multiple jobs while O'Dowd will play the parish priest horrified by Murray's character's treatment of the kid. All in all, this is shaping up to be directorial debut to watch for.
Voices written by Michael R. Perry must be quite a strong story, because despite the reports of a rather strange premise stars continue to flock to it. It's already caught Ryan Reynolds for the main role of a bathtub factory worker and now Anna Kendrick (Pitch Perfect) and Gemma Arterton (Hansel & Gretel: Witch Hunters) have signed on for company. It's be interesting to see how director Marjane Satrapi handles this psychological thriller which starts out with Reynolds in a romantic relationship with a woman in accounting that turns murderous until his "talking" cat and dog lead him on an adventurous journey. Right…
Following the same vein is Alfonso Poyart's Solace which already sports Anthony Hopkins as a retired and reclusive doctor facing pressure from Jeffrey Dean Morgan's FBI agent to rejoin the world for one last case involving Colin Farrell's serial killer. Joining the chase in an as yet unknown role is Abbie Cornish, Farrell's former co-star in the Seven Psychopaths. Factor in a promise of psychic abilities along with the usual cat-and-mouse game and you've got a movie that may be well worth the admission.
Still with us? Good job! Here's a little reward to help you mush on:

Henrik Genz is launching his English-language debut with Good People and now Kate Hudson and Omar Sy have signed on to star alongside James Franco. The story of a couple in debt finding a wealth of money in their dead neighbor's apartment, only to be in trouble with the thief who originally stole it, sounds prime for the comedy route but it seems Genz is opting for the darker dramatic thriller option.
No year of cinema is complete unless there is some form of an inspirational high school football film to fill our screens. This time round Sony Pictures's have gotten into the driving seat with James Caviezel, Michael Chiklis, Laura Dern and Alexander Ludwig hopping aboard for the ride. Thomas Carter will direct the adaptation of Neil Hayes' bestselling novel, When the Game Stands Tall, which retells the fame of De La Salle High School's football team who, under the guidance of Bob Ladouceur (Caviezel) and Terry Eldson (Chiklis or vice versa), achieved an unparalleled national record-breaking success by standing for something greater than winning. Fall 2014 will herald this sporty drama.
That's the drams done, now for a bit of the fun. Ophelia Lovibond (apparently she was Vanessa in No Strings Attached) has landed a supporting role in the next comic book superhero re-vamp Guardians of the Galaxy, probably as the aide of the Marvel character known as "The Collector". Chris Pratt already scored the lead role of the Star Lord who commands Zoe Saldana as the green-skinned assassin, Gamora, and WWE star Dave Bautista as Drax the Destroyer. Written and directed by James Gunn, the film will begin production in June in order to be ready for release on August 1st, 2014.
Colour us impressed! You're still here! Here you go then! For more sustenance click below: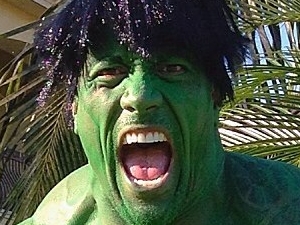 While most are desperately scrambling to join in, Hayley Atwell is leaving behind her Captain America fame and Tom Hiddleston (Loki in Thor and Avengers Assemble) is taking some time off from the Marvel madness to star in the Sim van Veen and Laurens Geels production, Close Enough. Set in the 1930s, Hiddleston is the venerated war photographer Robert Capa as Atwell portrays Gerda Toro, the first famous female war photographer. No release date yet for this but principle photography has been slated for June 2013.
Liam McIntyre leaves behind Gladiatorial warfare for some Herculean feats. Spartacus: War of the Damned has just wrapped up its season finale, leaving McIntyre free and clear to join Renny Harlin's Hercules 3D. The Image/Millennium project will star Kellan Lutz in the titular role and McIntyre will play the young army captain who becomes his most trusted battlefield companion, a fact that Harlin seems to be well chuffed about: "I am lucky to have him play military commander, Sotiris, Hercules' best friend. Their relationship begins antagonistic and develops into a close bond, forged in battle".
In true doppelganger fashion, Paramount and MGM have their own version of this Grecian myth in the works. But while Hercules: The Thracian Wars with Dwayne Johnson, Aksel Hennie and Rufus Sewell, will focus on Hercules in his elder years as he turns the Thracian King's army into the greatest army of all time, Hercules 3D will tell the story of how Hercules was betrayed by an evil king and sold into slavery. The fight for freedom in Hercules 3D will start shooting next month in Bulgaria.
So which one of these are you looking forward to? Let us know, here!
About The Author