WIN: a Photowall mural for your home!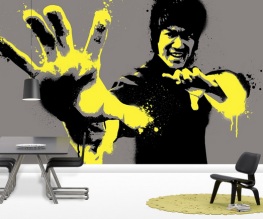 *Competition ends 31st May 2013*
Well, this is pretty special. Our giveaways are usually DVD-based, which is convenient because they fit through letterboxes and so on, but once in a while we like to throw down something properly amazing – and today's one of those days. We're teaming up with Photowall, the best thing to come out of Sweden since Ingmar Bergman, to give one lucky Best For Film reader the cinematic home makeover of a lifetime.
Since you're on Best For Film and are therefore spectacularly elegant and up-to-date, you've probably heard of Photowall. The third interior design sensation to come out of Sweden (after Ikea and the Björn Borg brand, which is actually a thing), Photowall offers spectacular murals in a wide range of themes, from scenic views to retro patterns via, obviously, the Moomins. You can even use your own photo to create a unique Photowall! But as you might imagine, we're only interested in one thing – have they got any filmstars, or what? You bet your wallpaper paste they do!
Just look at this, then imagine having an entire wall of it – maybe decorating your home office or study. Who could turn down a deal with you with Don Vito himself staring down at them? Make those suckers an offer they can't refuse with the Godfather backing you up: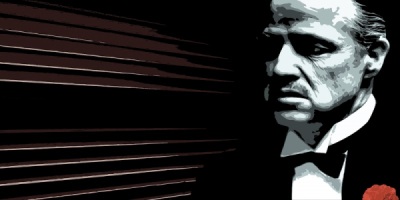 Fancy a bit more colour – perhaps to decorate the gambling den you're setting up in your basement? BFF doesn't officially condone gambling (although we're partial to a little Mississippi Stud when we're off the clock), but we can't think of many better decorations for your palace of vice than the forbidding visage of Sam 'Ace' Rothstein: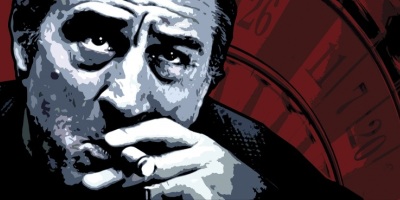 Or if you want to channel the spirit of the Blonde Bombshell into your boudoir, dressing room or other repository of silks and satins, imagine covering an entire wall with this gorgeous Marilyn mural (we've had to crop it a bit, the real thing is even more impressive):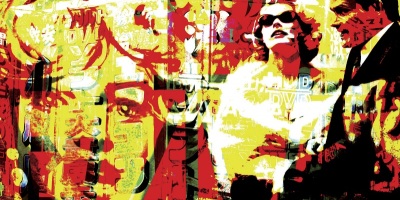 They're ace, aren't they? And because we (and Photowall) are lovely people, one of YOU is going to get a Photowall for your own home! There are more than three thousand murals already on Photowall, including abstract art pieces as well as cultural references – you can check them all out here. But what if you win and you don't fancy any of them? No problem! Find a favourite photo, a cherished painting or even your kid's awful drawing (they're all awful, it's nothing to be ashamed of) – if you can upload it, Photowall can print it.
We're offering one Photowall up to the value of £500. Each Photowall is individually priced by the square metre – that means you could get the Godfather mural above at a size of 6 metres x 3 metres, which is something we now want in every room of Best For Film Towers. And (sorry about this) you need to be from the UK.
For your chance to win a Photowall for your home, answer the following question:
Where was Photowall founded?
a) Sweden
b) Narnia
c) Dagobah
That wasn't so hard, now was it?
HOW TO ENTER THE COMPETITION
Register for Best For Film at the top of this page or here. If you're already registered, skip this bit!
Email your answer to the question above to [email protected] (make sure you use the same email address that you used to register with us)
Please include your NAME and ADDRESS – we'll never pass these on, unless you win and we need to tell Photowall where you live
Please put PHOTOWALL in the subject title
NOTE: To enter the competition, please register and send an email. You do not need to put the answer as a comment. Good luck!
Featured on ThePrizeFinder – UK Competitions, Loquax Competitions, UK Competitions and UK Prize
*Competition ends 31st May 2013*
About The Author