Jennifer Garner and Michael Caine to Imagine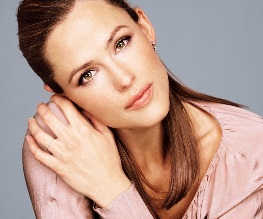 Jennifer Garner and Michael Caine have joined an all-star line up in Dan Fogelman's Imagine. The film tells the story of a rocker (played by Al Pacino) who decides to turn his life around after discovering a letter written to him by John Lennon urging him to track down his biological son. Caine will be playing the manager of Pacino's character (we reckon he'll nail the aging Brit-rocker spiel) while Garner stars in yet another irritating female family member role as his daughter-in-law. Shooting on Fogelman's directorial debut is set to start this summer in Los Angeles. Annette Bening and Bobby Cannavale also star.
David Garrett, who will be distributing the film in Cannes which kicks off today, said of the project: "There's a growing older cinema audience. In countries such as Spain, with over 50% unemployment amongst 18-25 year olds, it's the 25-pluses who have more money to spend at the cinema.
"Ideally you want to have a film which crosses all quadrants, of younger, older, make, female. I hope Imagine's fabulous script will appeal to the 16s and up". We're not quite sure the youths of today will be quite so sold on this one, but props to them for giving it a shot.
About The Author