Cheat Sheet: Antoine Fuqua

Name:

Antoine Fuqua

Date of Birth:

January 19, 1966

Place of Birth:

Pittsburgh, Pennsylvania

Special Moves:

Being mildly political, making legendary R'n'B music videos

Films include:

Training Day, Tears of the Sun, Shooter, King Arthur
What you probably already know:
Antoine started out on his first film The Replacement Killers, an action-thriller about a hitman who has second thoughts about killing a child. However, he is most famous for urban crime thriller Training Day, which earned Denzel Washington a much-deserved Oscar nomination and win. The film made a pretty decent $76million at the box office. Desperate to ensure that he didn't fall prey to the usual stereotypes that hound black directors, he struck out into different genres, putting his name to Tears of the Sun – a Bruce Willis-led film set during an African civil war; and a short film named The Call for an advert that featured Naomi Campbell.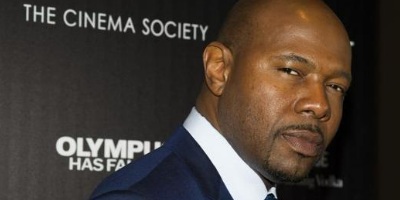 Antoine returned to his musical roots in 2004 when he directed documentary Lightning in a Bottle, which centred on a one-night only blues concert at Radio City Music Hall. He returned to films with King Arthur, a reworking of the classic King Arthur adventure with Clive Owen, Keira Knightly and Ioan Gruffudd as its stars. It was originally meant to have a 15 rating, but a release date change by Disney meant he had to complete the film within a short period of time, leading to a lukewarm PG offering. Fuqua took some time out then came back figuratively with all guns blazing with Shooter, starring Mark Wahlberg. It was a 70s style political thriller about a military sniper (Wahlberg) who gets pulled back into the service to prevent an assassination attempt on the president. He gets framed however, and becomes the centre of a nationwide manhunt. Olympus Has Fallen is his latest project, and like his previous movies, it has a political element.
What you might not know:
Fuqua says that it was Gerard Butler that convinced him to get on board with Olympus Has Fallen, as the two were already working together on a couple of other projects. When he heard that Butler was on board as an actor and producer, he was in.
Apparently he and Willis had a bit of a shaky working relationship on the set of Tears of the Sun, as they both had different ideas on the tone and approach of the film. It must take balls to step to Bruce Willis, but he and Fuqua reached an unsteady agreement. Unfortunately, this affected the film and it got a mixed response from critics as a result. Of their tumultuous relationship, Fuqua has said "Off camera we were friends – Bruce is great – but we just don't get along when it comes to work, and that's pretty much it."
Antoine's the nephew of Harvey Fuqua who was one member of The Moonglows, a 1950s Motown band that featured, amongst others, Marvin Gaye and Doc Williams. Included on his music video C.V. are For Your Love by Stevie Wonder, Mirror by Lil Wayne, I'm In The Mood by CeCe Peniston, Gangsta's Paradise by Coolio, and a little known hit by this guy:
As well as walking out of Spider-Man 2 when he went to see it at the cinema, Antoine has a basketball scholarship at university, which he says helped him to learn the importance of teamwork when making films. He's also a Golden Glove boxing champion, so you might not want to get into a bar fight with the guy. Fuqua has two sons and a daughter, and has been with his current wife since 1999. That's longevity, yo.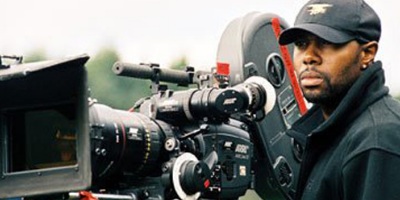 Antoine Fuqua quote:
"I became a director just for the love of movies, because of the power of cinema. Being a kid growing up with Kurosawa films and watching Sergio Leone movies just made me love what it could do to you, and how it could influence you – make you dream."
What to say at a dinner party:
Antoine Fuqua could easily make something as great as Training Day again, he just needs the right actors. Also, whatever video Kanye West puts out next – Fuqua should totally do it.
What not to say at a dinner party:
"Isn't Soul Plane one of the best films ever? Such a great representation of African-Americans and their culture".
Final thought?
Seriously underrated, Olympus Has Fallen might not be his version of a phoenix rising from the ashes; but Hollywood and film-fans should neither forget about him or write him off.
About The Author