Cheat Sheet: Danny DeVito

Name:

Daniel Michael DeVito, Jr.

Date of Birth:

17th November 1944

Height:

4ft 10″

Place of birth:

Neptune Township, New Jersey,

Special moves:

Acting, writing, directing, producing, being all round top family man, not being tall

Films include:

One Flew Over the Cuckoo's Nest,
Terms of Endearment, Twins, Junior, Batman Returns, Matilda

What you probably already know:
He's jolly short isn't he? Yes. But he's also a really exceptional actor with a finger in every Hollywood pie and the power to do make pretty much anything he wants.
In 1975, DeVito starred as Martini in One Flew Over the Cuckoo's Nest, reprising his role from the 1971 off-Broadway play, but didn't become as household name until 1978, when he spent five years playing Louie De Palma in the hit TV show Taxi. Once the Emmy Award winning show was cancelled, he returned to feature films such as Terms of Endearment and Romancing the Stone with Michael Douglas. He then went on to start directing, producing and writing with his wife Rhea Pearlman (with whom he has three children) as part of their production company Jersey Films, which has produced such masterpieces as Erin Brockovich and Pulp Fiction.
Devito worked with 'actor' and future Governor of California, Arnold Schwarzenegger on equally nonsensical Twins (1988) and Junior (1994) and they're all set to make Triplets, featuring the arrival of long lost black brother, Eddie Murphy, obviously. In the year they made Twins, the boys were offered the leads in Suburban Commando. Their respective roles of an interstellar warrior and a weak willed design accountant eventually went to Hulk Hogan and Christopher Lloyd when Arnie and the D-Dog were forced to turn down the film due to work commitments and the fact that it was totally dreadful.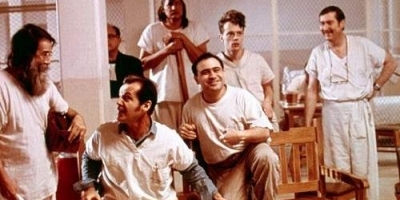 What you might not know:
DeVito's father Daniel Michael DeVito, Sr., owned several small businesses, including a dairy outlet and a luncheonette (sure, that's not really a fact but how great a word is 'luncheonette'?). He graduated in 1962 with a seminal performance as the lead in his junior school production of St. Francis of Assisi under his belt and began working at his sister Angela's New Jersey salon. Apparently enamored with the cosmetic industry, he applied for a make up course at the American Academy of Dramatic Arts in New York, but once there, quickly decided to *make up for lost time* and switched to an acting course.
Immediately after graduating he landed a summer job in a theatre and began a powerful bromance with Michael Douglas. In 1968 he made his feature debut in Dreams of Glass, an independent, Asian-themed drama about an interracial relationship, and in 1971 he starred in an off-Broadway production of The Shrinking Bride which his future wife Rhea Pearlman would come and watch. The pair moved in together TWO WEEKS later and their love has stood the Holywood test of time to this day.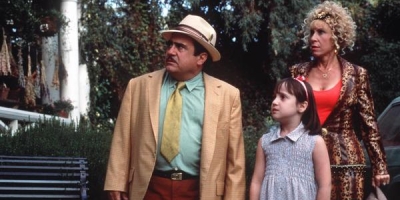 He made his feature directing debut in 1987 with Throw Momma from the Train which was exactly as dark as it sounds, and went on to direct The War of the Roses, Hoffa and Matilda, but not something called I Married A Witch in 2004, no matter what the internet tells you.
He is the voice of Herber Powell, Homer Simpson's half brother, owns a vegetarian restaurant and makes his own brand of limoncello.
Danny DeVito quote:
"Life is a game, whoever has the most money at the end wins".
What to say at a dinner party:
"Of course, is his phenomenal success testament to the fact that even such a superficial industry as Holywood can overlook appearance in the face of talent, or is he living proof that gentleman as tall as they are wide will always be typecast?"
What not to say at a dinner party:
"Do you want a cushion?"
Final thought:
In Matilda which he directed, produced and starred in alongside Rhea Pearlman, Miss Honey's doll is called Liccy Doll. Roald Dahl's second wife was called Liccy Dahl, doesn't that just make you want to weep with happiness?
Anything else you think the world should know? Drop us a comment below!
About The Author