Cheat Sheet: Gael García Bernal
Name:

Gael García Bernal

Date of Birth:

30 November 1978

Place of birth:

Guadalajara, Jalisco, Mexico

Special moves:

Acting, directing, speaking many languages; English, French, Portuguese, Italian and Spanish

Films include:

Amores perros, Y Tu Mamá También, Bad Education, Babel, The Science of Sleep, Mammoth, Letters To Juliet, The Motorcycle Diaries, No
What you probably already know:
Gael García Bernal rose to fame through becoming a soap-opera heart throb in Mexico, due to the fact that his father José Ángel García, is a director of Mexican television shows. However, he left Mexico aged 19 to come to London to study at the Central School of Speech and Drama; he was the first Mexican ever to be accepted onto the course and described his time on the course as "life-forming". While García Bernal was there, Mexican director Alejandro González Iñárritu offered him a part in Amores Perros, which went on to become a huge success and brought García Bernal to the attention of Hollywood. He has played the Argentinian revolutionary Che Guevara twice, first for Fidel, and then for The Motorcycle Diaries.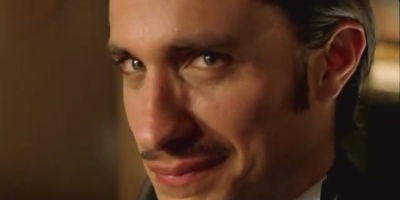 Although he has only been in the spotlight for the past ten years, he has worked with directors Michel Gondry, Pedro Almodóvar, Walter Salles and Alfonso Cuarón and has been nominated for Baftas for Best Actor and a Bafta for the Orange Rising Star award. Bernal has won 20 international awards, including the Cannes Chopard Trophy for Male Revelation.
What you might not know:
Garcia Bernal volunteered to narrate Human Planet in Spanish for Hispanic audiences. In case you didn't already believe that he was a wonderful person, he co-directed four short films for Amnesty International. The films can be watched via the Amnesty website.
Bernal started an organization and film festival called Ambulante A.C, which works to show documentaries in places that don't have the facilities, and also bought over a production company, which he now runs with his brother called Canana Productions. They are currently producing series of documentaries about the unsolved murders of 300 women in Ciudad Juarez, Texas.
His favourite actors are Javier Bardem, Daniel Day-Lewis, Emily Watson and Juliette Binoche. He met his wife Dolores Fonzi on the set of Private Lives in 2001. The have two children together, son Lázaro, 4, and daughter Libertad, 1. The name Libertad means "Freedom" in Spanish.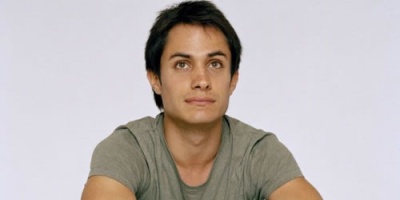 Gael García Bernal quotes:
"A person isn't born with the intelligence to be with someone especial, you learn it, and you fail in the path of life, but you don't have to give up the chance to love."
"I believe fervently in the nature, in truth and imagination, I believe in the blood, in life, words, and motivations."
"Democracy should be practiced not every six years, but every day."
"When I was younger, I was a liar because I would think that another reality was much more interesting than mine."
What to say at a dinner party:
"Did you see his cameo in Will Ferrell's Casa de mi Padre? It was hilarious!"
What not to say at a dinner party:
"You were great in Babel, didn't you win a Bafta for that?" (Bernal was on the longlist for the Supporting Actor Bafta for the role, but was eliminated when it went to a shortlist).
Final thought:
Next year, García Bernal will appear in Hands of Stone with Robert De Niro, where he plays legendary world boxing champion Roberto Duran. To prepare for the role he had to train for three hours per day in boxing and aerobics.
Anything you think we've missed? Drop us a comment below!
About The Author