Cheat Sheet: Jason Statham

Name:

Jason Statham

Date of Birth:

12 September, 1967

Place of birth:

Derbyshire, England

Special moves:

Acting, producing, kicking things, diving, sounding gravelly

Films include:

Lock, Stock and Two Smoking Barrels, Snatch, The Transporter trilogy, The Expendables series, War
What you probably already know:
Statham began his career as a fashion model for French Connection. His introduction to Guy Ritchie was through them when the company became the official backers of the Lock, Stock and Two Smoking Barrels project. Statham's previous experience as a black market salesman scored him an audition, which entailed impersonating an illegal street vendor and convincing Ritchie to purchase fake jewelery. Ritchie must have liked what he saw because he chose Statham for the part of Turkish in Snatch and then again in 2005 made him a part of the bomb that was Revolver.
His role as Frank Martin in The Transporter trilogy gave him the opportunity to not only put his training in Wing Chun kung fu, karate and kickboxing to good use but also enabled his daredevil side as he took on the challenge of doing all his own stunts.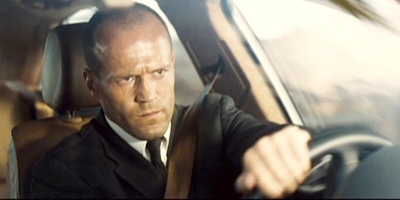 Statham tried his hand at the dramatic in the mostly unseen independent film London before returning to the tried and true as Chev Chelios in Crank and then its sequel Crank: High Voltage. His recent box office hits have come at the hand of action-hero legend Sylvester Stallone, as part of an ensemble cast of tough guys in The Expendables and then The Expendables 2.
What you might not know:
It may not come as much of a surprise that our man Statham was quite the jock in his formative years. You might however do a double take (and then immediately go trawling Google for photographic proof) when we reveal that for twelve years he was on Britain's National Diving Squad and actually finished 12th in the World Championships of 1992. Nor were his only sporting achievements underwater – Statham's childhood friend Vinnie Jones introduced him to football, a love that eventually led to a stint in his local grammar school team.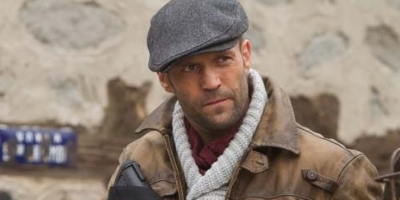 In 2003, Statham hopped on the endorsement band wagon and was featured in two advertisements for Nestle's KitKat. Since April 2010 he's been romantically linked to underwear model and so-called actress Rosie Huntington-Whiteley, but we don't care about that – here's one of those KitKat ads instead:
Jason Statham quote:
"If you got a good imagination, a lot of confidence and you kind of know what you are saying, then you might be able to do it. I know a lot of colorful characters at home that would make great actors."
"People take chances every now and then, and you don`t want to disappoint them."
"It's street theatre. You have to make it entertaining so people don`t get bored and walk away."
What to say at a dinner party:
"Statham is well on his way to inheriting the mantle of great action hero. He knows where his strengths lie and he plays to them pretty well. His movies may not be high art but they do guarantee a damn good ride."
What not to say at a dinner party:
"Actually, Jase, I am a salmon. Suck on that."
Final thought:
Any man who is friends with Jet Li and hand-picked by Sly Stallone has to be cool. He's already appeared in over thirty films with no sign of stopping anytime soon. He began as untrained and unknown but has proven himself to deserve a place amongst the action-star elite if a string of box-office successes have anything to say about it.
Anything else you think the world should know? Drop us a comment below!
About The Author