Cheat Sheet: Jeremy Renner

Name:

Jeremy Lee Renner

Date of Birth:

7th January 1971

Place of birth:

Modesto, CA, USA

Special moves:

Acting, bowling

Films include:

S.W.A.T., 28 Weeks Later, The Hurt Locker, Marvel's Avengers Assemble, The Bourne Legacy
What you probably already know:
Nominated for Best Actor at the 82nd Annual Academy Awards for also-ran-but-somehow-won war movie The Hurt Locker, Jeremy Renner has spent the last few years attempting to atone for 2003's S.W.A.T. Since 2009, Renner has appeared in just about every major franchise going, with supporting roles in both Thor and Marvel Avengers Assemble, as well as Mission: Impossible – Ghost Protocol. Known for his deeply intense and understated performances (according to IMDb, anyway), the actor is an almost constant presence in the rumour-mill during casting calls.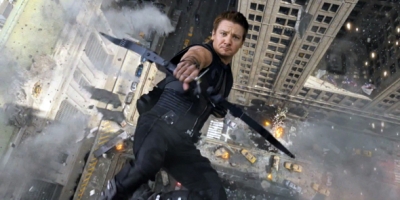 Renner's first leading role outside The Hurt Locker, however, is in Jason Bourne sequel-off The Bourne Legacy, out this week. Replacing Matt Damon as Treadstone's biggest nightmare, Renner stars opposite Rachel Weisz's omni-scientist as they try to outrun Edward Norton and the CCTV cameras of doom. With a strong opening week in the States and a story which allegedly leaves the door open for further instalments, this could be the actor's defining role (at least until Hawkeye gets a spin-off of his own courtesy of Marvel). Next on the agenda, however, is an untitled James Gray project, an untitled David O. Russell project and sci-fi/horror movie Hansel and Gretel: Witch Hunters, which will see him star alongside Gemma Arterton and, presumable, the two other Horsemen of the Apocalypse
What you might not know:
The son of bowling alley managers Valerie and Lee, Jeremy Renner enjoyed relatively free rein as a child so long as he was home before the street-lights went out. Besides helping his folks at the alley, and later on the ranch where they farmed animals (among them a pygmy goat named Sugar), Renner worked at various times as a paper boy, a grocer, a make-up artist, a property developer and a fictional perpetrator for police training exercises. Initially studying computer-science and psychology, he set out to Los Angeles to become an actor, drawn in by the theatre's "freedom of emotional expression".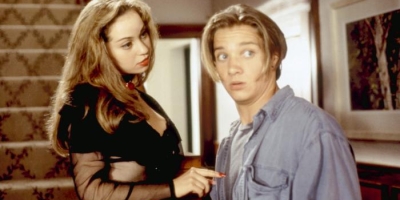 Renner scored his first feature film role in 1995 with National Lampoon's Senior Trip, in which he played a character called Dags. During these early years, Renner amassed a number of small credits on television shows such as Angel, CSI and House, as well as parts in music videos by P!nk and somebody called Brother Sal. Most of Renner's interviews seem to focus on embarrassing stories, such as the time his toilet backed up, covering his flat and goddaughter in sewage, and the time a friend mistook Ambien for Viagra, leaving Renner to battle a boner on a transatlantic flight whilst sitting next to Dennis Hopper.
Jeremy Renner quote:
"It was a game-changer in anonymity, and I like my private life and my family. I had to consider how this was going to affect everyone I love – especially myself."
What to say at a dinner party:
Jeremy Renner's early interest in psychology has lead him to seek hidden depths in the roles that he takes, no doubt a factor in his gravitation towards brooding, flawed and three-dimensional anti-heroes.
What not to say at a dinner party:
Wasn't he Ryan Atwood in The O.C.? He was dead boring too.
Final thought:
It currently looks as though Jeremy Renner is soon to be the face of just about every film franchise going, touted to inhered the Mission: Impossible franchise from Tom Cruise and already playing dress-up in Matt Damon's sandbox. While there is every chance the actor could prove us all wrong, a quick Google of The Many Faces Of Jeremy Renner On The Red Carpet suggests that he is already a shoe-in for the next Mr. Bean, too.
Anything else you think the world should know? Drop us a comment below!
About The Author