Cheat Sheet: Joseph Gordon-Levitt

Name:

Joseph Gordon-Levitt

Date of Birth:

February 17th 1981

Place of birth:

Los Angeles, California

Special moves:

Punching people in zero gravity. Cycling with urgency. Successfully making the jump from child actor to respected Hollywood mega-star.

Films include:

Brick, (500) Days of Summer, Inception, The Dark Knight Rises, Premium Rush, Looper.
What you probably already know:
That Joseph Gordon-Levitt began his career as Tommy Solomon, the alien OAP stuck in a teenage boy's body on well-loved sitcom 3rd Rock From The Sun. Gordon-Levitt was always a highlight, balancing great comic chops with a surprisingly mature role, given that – despite Gordon-Levitt's age – he was playing the oldest character, having to act as the voice of wisdom to the actually-much-younger character that John Lithgow played.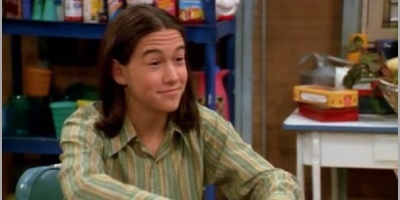 His big break came years later, after Gordon-Levitt had resolved to "only be in good movies", in teen-noir extravaganza Brick, in which Gordon-Levitt played a teenager playing at being a hard-nosed detective – and very convincingly too, we might add. He got an even bigger-break when playing opposite doe-eyed, kooky force-dork Zooey Deschanel in (500) Days of Summer, which catapulted him to much bigger roles, including the villain Cobra Commander in G.I. Joe: The Rise of Cobra (so much for "only good movies", huh?) His biggest roles to date have come via Christopher Nolan, who cast Gordon-Levitt in his mind-bending dream-caper Inception, in which Gordon-Levitt played Arthur, the classy, cool-headed point-man of the operation. His fight scene in a dream hotel (minus the laws of gravity) is arguably the iconic moment of his career to date, although his quiet, tough and surprisingly jaded performance as John Blake in the climax to Nolan's Bat-trilogy The Dark Knight Rises is certainly memorable too.
What you might not know:
That before his role in 3rd Rock From The Sun, Gordon-Levitt featured in several TV adverts, peddling everything from shoes to Pop Tarts, and before even that he played the Scarecrow in a musical theatre's performance of The Wizard of Oz, at the tender age of just four years old.
For someone who started so young, you might also be surprised to hear than Gordon-Levitt is quoted as saying that he "hates celebrity", and at the height of 3rd Rock's popularity in the mid-90s, he hated being recognized in the street and appearing in teen magazines. It's always a good sign when a celebrity genuinely hates being a celebrity; it's a fairly sure indication that they're a decent human-being, and that their art matters most.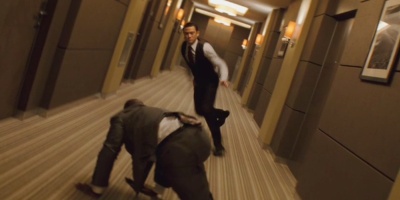 If you follow Mr. Gordon-Levitt on Twitter, then you'll be aware of another example of this, although if you don't, you'll probably be unaware of hitRECord, the online collaborative production company that Gordon-Levitt set up in 2004. The site currently features over 10,000 participants collaborating to create songs, images, stories and short films, with all profits being shared amongst the creators. A very worthwhile project, Gordon-Levitt described it in 2007 as "an alternative outlet of where I get to be a little less professional and just freak out a little bit", and that attitude has led to him directing several short films of his own.
Joseph Gordon-Levitt quote:
"Hollywood has the idea that movies have to be dumb. But especially movies for or about teenagers have to be really dumb!"
"Actors didn't use to be celebrities. A hundred years ago, they put the theatres next to the brothels."
What to say at a dinner party:
"Joseph Gordon-Levitt is everything an actor should be; he chases down only the best roles; he actively shuns the vapid culture of celebrity; and he has his feet very firmly planted on the ground. He's brave and dedicated, and skilled at playing all manner of characters, be they dramatic or comedic roles. Why can't all Hollywood be filled with young men of such maturity?"
What not to say at a dinner party:
"Incoming message from the Big Giant Head: "G.I. Joe sucked!"
Final thought:
Intriguing sci-fi action flick Looper, in which Future Joseph Gordon-Levitt (who looks an awful lot like Bruce Willis) travels back in time to kill Present Joseph Gordon-Levitt looks set to continue the Inception trend of starring in innovative (and confusing) blockbusters. And if he is indeed going to grow up to be Bruce Willis, someone should really give him a heads-up about the whole Nakatomi Plaza thing.
Anything else you think the world should know? Drop us a comment below!
About The Author