Untouchable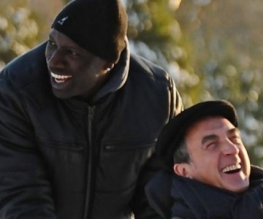 English filmmakers need to look lively, the French have stolen our knack for turning misery into mirth and they're doing it better than us. Untouchable, the story of a wealthy paraplegic (Cluzet) who strikes up an unlikely friendship with an ex-convict (Sy) has exactly the same combination of humour and sadness that saw The Artist become a global success. Based on a true story, Untouchable has already surpassed Amelie to become the second most successful French film of all time, and with its winning combination of humor and poignancy we have no doubt it will continue to impress at the box office.
On paper, Untouchable had the potential to be in incredibly bad taste. A script that relies on the friendship between a Senegal-born ex-criminal and a disabled French aristocratic for much of its humor, seems rife with racial and discriminatory pitfalls, but any concerns we might have had in this regard were immediately put to rest when it becomes apparent that Phillipe and Driss are equally matched in their disadvantages. Driss may be from an impoverished background, but what he lacks in social etiquette, he makes up for in quick wit and charm; whereas Phillipe is privy to an upper class lifestyle but is physically and emotionally unable to truly enjoy it.
This all changes when a reluctant Driss is hired as Phillipe's carer after only applying for the role in order to continue to claim income benefits. Any presumptions of stereo-typing that could be prompted by the decision to position Driss in the role of carer are neutralized by the fact that, as Phillipe's disability means he is completely dependent on Driss, Driss is very much in a position of power and directors Oliver Nakache and Eric Toledano are at pains to communicate this to the viewer. Likewise, Phillipe's privileged background allows Driss to enter a world that was previously beyond his reach. The two effectively free each other from their respective limitations through the forging of a genuine friendship and it is wonderful to watch their growing camaraderie as they expand each other's worlds. The
script is well crafted, laying the necessary groundwork to make Phillipe and Driss' mutual affection seem plausible and the onscreen chemistry between the two leads to some very touching, humorous and thought-provoking sequences.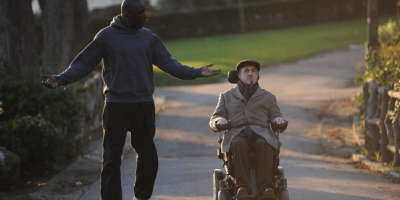 Whilst Untouchable does not poke fun at disability, it isn't afraid to explore the comic potential that living life in a wheelchair might present, such as Driss' clumsy attempts to maneuvere Phillipe as he carries out his daily duties. Peter T Wilderotter, president of the Christopher and Dana Reeve foundation-a charity dedicated to aiding those with spinal injuries-praised the film for its exhaustive portrayal of disability saying, "Most times movies only display the despair of disability and do so in a way that doesn't portray the day-to-day challenges. This movie tells the story with truth and integrity and humour towards the ignorance that those who live with paralysis face each and every day." Driss' childlike curiosity towards Phillipe's condition provides a great opportunity to shed some light on a section of society that are quite often made to feel invisible or "untouchable" as alluded to by the film's title.
Renowned French actor François Cluzet turns in an incredibly emotive performance, made all the more impressive as he is restricted to using his head as the sole means of expression whilst Omar Sy's energetic and comedic on screen presence is the perfect counter for Cluzet's reserved persona. The film is at its best in the scenes that show the two simply hanging out, and it was impossible not to smile throughout the majority of their exchanges. Despite the "buddy buddy" tone of the film, there are several surprisingly tender moments that give the film its heart and imbue the characters with depth and nuance.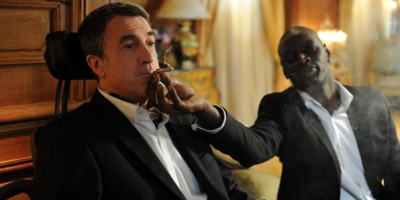 A very small criticism that could be made, concerns the fact that the plot does spend a lot of time focused on static dialogue-heavy sequences between Phillipe and Driss and does not feature much in the way of plot development. Viewers may be surprised at the lack of conflict but the film's central message of friendship and acceptance doesn't leave much room for any real unpleasantness. Untouchable is as warm and comforting as a slice of homemade apple pie, and with the film's profile rapidly rising, viewers will be clamoring to take a bite.
About The Author