Cheat Sheet: Noah Baumbach

Name:

Noah Baumbach

Date of Birth:

September 3rd, 1969

Place of birth:

Brooklyn, NYC

Special moves:

Being the thornier end of Woody Allen's legacy of urbane neurosis, occasionally sharing one side of Wes Anderson's typewriter

Films include:

The Squid and the Whale, Margot at the Wedding, Greenberg, Madagascar 3 (Co-writer)
What you probably already know:
Noah Baumbach made his feature debut in 1995 with Kicking And Screaming, which along with Wes Anderson's Bottle Rocket a year later birthed a recognizably new era of sardonic American Indie. The two collaborated on the script of Anderson's The Life Aquatic as well as Fantastic Mr. Fox. Wes Anderson fans traditionally rank Baumbach's input as more valuable than Anderson's sometime co-writer Roman Coppola, but often less so than Owen Wilson's. No doubt Baumbach is sick of being talked of in relation to the far more populist (and far more theatrical) Anderson, so on to the film that made his name.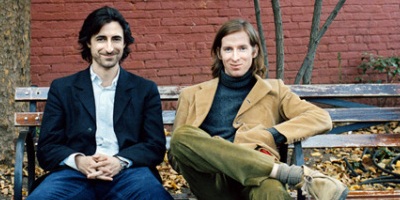 If you've seen Baumbach's break-out film The Squid and the Whale, you'll know that the gently neurotic misanthropy that colours his characters is a product of childhood. Both parents were prominent critics, and their divorce when he was 14 provided the backbone for this disarmingly cutting and unsentimental portrait of an intelligent east-coast family unit in meltdown. Baumbach's talent lies in constructing deeply unlikeable, yet humane characters you can't help but feel sympathy for, surely the mark of a truly talented writer given the ABCs of most screen heroes. Jeff Daniels' Bernard, Nicole Kidman's Margot and Ben Stiller's Greenberg are some of the most acidic, complex and true-to-life assholes to grace our screens in the past decade. We need more of those.
What you might not know:
The Squid and the Whale was more than just a brief trip down memory lane for Baumbach (it was shot in 23 days!). Jeff Daniels' clothes belong to Baumbach's actual father, whose reflection can be glimpsed in a mirror during the film, as he was on set at the time. Whether or not Baumbach Sr. insisted on having the lovably shaggy Daniels cast in order to cushion the blow of recognition as such a snobbish figurehead, we will never know. Recast the film in your mind's eye with someone who didn't win our hearts for all time as one half of Dumb and Dumber, and The Squid and the Whale might have been a far sourer drama. Daniel Day-Lewis as a sophisticated New Yorker bullying his way through his own family, perhaps intoning "I've abandoned my boys!" as they turn against him? It almost rings a bell. Baumbach even offered the script to Wes Anderson, but was rebuffed, Anderson insisting Noah direct it himself, noting how personal the story was.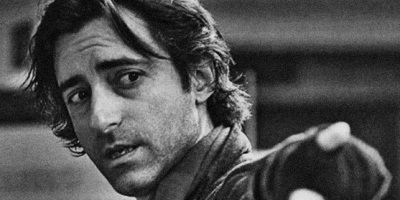 Recently, Baumbach lined up an all-star cast and set to work on a mini-series adaptation of Jonathan Franzen's popular family saga The Corrections, intended for HBO. The pilot remains unfinished and HBO passed on it, but the hope remains that if The Corrections is ever brought to life, Baumbach's innate understanding of the family unit will be all over the script. Those lined up to star included Ewan McGregor, Maggie Gyllenhaal, Chris Cooper and Dianne Weist.
Noah Baumbach quote:
"To some people, Quentin Tarantino being the best example, film reference is like experience. For other people it doesn't work. It just feels like a reference."
What to say at a dinner party:
"Baumbach's films are so much more realistic and complex than Wes Anderson's school-time theatrics. Truly, richer experiences all."
What not to say at a dinner party:
"By the way, when did Wes say he was getting here?"
Final thought:
Noah Baumbach knows his familial onions, and isn't afraid to cast an eye over the times we'd rather forget. He writes deeply flawed human beings, with all the clarity, confusion and humour that sets him aside from the endless jokes of Woody Allen's ciphers, or the deadpan announcers favoured by Wes Anderson, his longtime contemporary. Madagascar 3 is another film about neurotic New Yorkers, albeit in a different vein than we're used to. Let's take the time to raise a glass to one of the most unsung talents of US indie cinema working today.
Anything else you think the world should know? Drop us a comment below!
About The Author