Scott Pilgrim's sister Anna Kendrick gets a new gig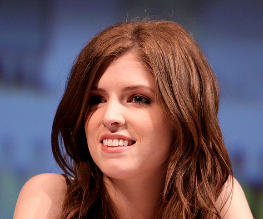 Scott Pilgrim vs The World has a vociferous and dedicated fan base – and for good reason. It's a bloody good film. It will also be the place where most people will recognise Anna Kendrick, who played Scott Pilgrim's cynical and gossipy sister Stacey Pilgrim. She also plays Jessica Stanley in the Twilight series, but I'm sure nobody has seen those movies.
Her latest role in successful musical comedy Pitch Perfect is out in the UK in December, and Anna Kendrick seems ready to continue her venture in the musical world, signing up for the screen adaption of The Last Five Years, a musical play exploring the highs and lows of a five-year relationship. Told from the views of couple Cathy and Jamie, Cathy's tale moves chronologically backwards and Jamie's forwards, their lyrical tales coming together on their wedding day. Sounds angsty and ripe for a tune, then. Now all they need is a buyer.
We'll have to wait a bit longer for Anna Kendrick's first musical foray, in the meantime here's a trailer of Pitch Perfect to tide you over. Or I suppose you could just go watch Scott Pilgrim vs The World again, as if you needed an excuse.
About The Author