Glasgow Film Festival 2013: What's On
Started in 2005, Glasgow Film Festival has grown to be one of the most popular and exciting in the British cinematic calendar.
Having gone from strength to strength, the 2013 line-up compiles some of the year's most intriguing and anticipated releases. Opening on Valentine's Day with the UK première of French romantic comedy Populaire, the festival will close ten days later on the eve of the 85th Academy Awards with another première, that of Joss Whedon's Much Ado About Nothing.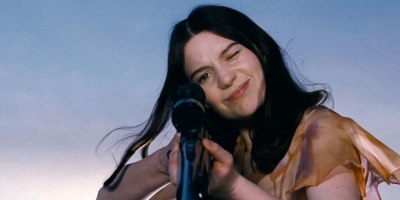 Glasgow's biggest ever programme, the schedule also includes the likes of Park Chan-wook's Stoker, Neil Jordan's Byzantium, Michael Winterbottom The Look Of Love and Lee Daniels' The Paperboy, which I saw and loved last year in Russia — all UK premières. Between them, these films boast some incredible talent, including Nicole Kidman, Ryan Gosling, Saoirse Ronan, Matthew McConaughey and Zac Efron. The festival will also host the country's first public screening of Cloud Atlas.
In terms of world premières, the announcement also promises Kevin Cameron's Alasdair Gray: A Life in Progress,  Tasmin Fedda's A Tale of Two Syrias, Stephen Sutcliffe's Outwork, and We Are Northern Lights, a film created from submissions across Scotland. There will also be a film made especially for Glasgow Film Festival, Staande! Debout!, which will explore the consequences of striking on a workforce.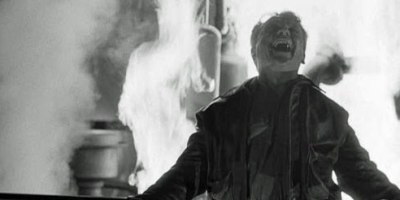 The 2013 festival will also introduce three new strands to its programme. Buena Onda: New Brazilian Cinema will celebrate Bravil's emerging cinema as it prepares to host the next Olympic Games, retrospective James Cagney: Top of the World, Ma! will look back at the career of the Oscar-winning actor, while Game Cats Go Miaow! investigates the cross-over between cinema and video games. These will join existing strands such as Film4's FrightFest and Mark Miller's [email protected].
As if that wasn't enough, the festival has also incorporated a series of special events. Live singing, discussions with a panel from HBO's Game Of Thrones, a secret screening in the depths of Glasgow's underground and a celebration of Doctor Who's 50th anniversary will complement the film festival itself. First Minister Alex Salmond is also said to be preparing to reveal his nerdy side for anyone tired of all the fun and excitement. Glasgow 2013 does really seem to have it all – and if you haven't heard enough, you can find out more on the official site.
Will you be headed to the GFF? Let us know below!
About The Author