Man of Steel stylist incurs injuries, sues.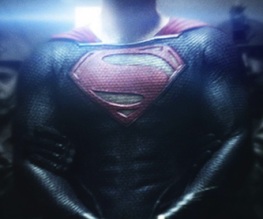 It's being reported this morning that the set of Man of Steel may have permanently ruined the life of a hair stylist working there. Cheryl Pickenback is suing the producers of the upcoming Superman remake after claiming she was forced to walk over the set which had a "fractured and uneven walking surface" to attend to one of the actors between takes. On falling, she claims to have sustained "severe and permanent injuries" which required "extensive medical and surgical consultations and treatments."
As to the merit of the case, we couldn't say. However, before we allocate sympathy to one side or the other – the ruined stylist or the defamed studio, it did remind us that it's very often the case that injured studios sue their employees. Take Lindsay Lohan (LiLo), for example. The poor thing is currently in the middle of litigation with her former employees, Lifetime Studios, over her contract with them to make her Richard Burton & Elizabeth Taylor pic Liz & Dick. In that case, the studio cite a clause in her contract forbidding her to drive during the shoot, but drive she did. Lohan "emerged uninjured from a collision with a dump truck on a coastal highway near Los Angeles on Friday, returning to the set of her new movie hours after the accident left her sports car crumpled," reported AP back in July. Hence being sued for breach of contract. Lilo has inexplicably not been cast in Man of Steel. The case continues.
Pickenback's lawsuit was filled in Illinois state court in December, but was removed to a federal court on Wednesday. The sum involved has not been released, and we couldn't begin to guess in what ball-park the figure will end up being. But we'll plump for $1million to $1billion, something like that. Man of Steel is set to be released in the UK on 14th July.
About The Author