Remembering Tony Scott: His top 10 films

Tony Scott sadly passed away this weekend, but his legacy lives on in his plethora of amazing films; famed for giving the audience what they wanted, rather than pandering to the movie critics, Scott's movies swoop between flashy fast-paced thrillers, to iconic 80s testosterone-fuelled classics, to laugh-out-loud comedies. Above all, you're guaranteed one thing when you sit down to watch a Tony Scott movie; unadulterated and blissful entertainment.
So, to pay our respects to the late director, we've decided to count down our top 10 favourite Tony Scott movies.
Roll camera…
#10 – Days Of Thunder
Oh yeah, we went there. It may be a film about stock car racing, but
Days Of Thunder
is pretty damn enjoyable; you've got Tom Cruise and Nicole Kidman, together again, some heartwarming wheelchair races, plenty of on-track tension, more than a touch of flashiness and Maria McKee blaring out 'Show Me Heaven' for the love scenes. In short, it's Tony Scott all over. What more could you want?
#9 – Beverly Hills Cop II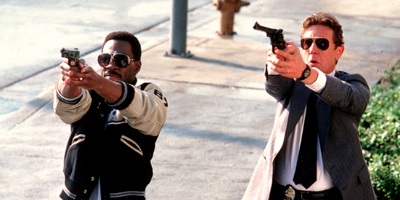 Tony Scott had one dream* in life – to work with Eddie Murphy. So, when he was offered the job of helming the sequel to Beverly Hills Cop, he leaped at the chance. Cue movie GOLD – the film netted a tidy $300 million worldwide. Not bad going for Tony's first ever attempt at comedy!
*He probably had more than one dream, but it just didn't sound quite as dramatic.
#8 – Enemy Of The State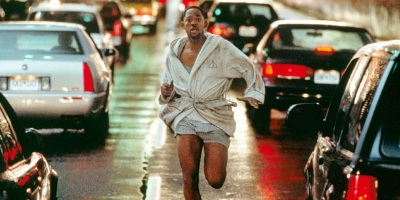 Will Smith threw himself into a serious film role in this surveillance thriller, which tapped into the modern terror of Big Brother conspiracies and created something slick, stylish and ultra-entertaining. After all, it's not paranoia if they're really after you.
#7 – Crimson Tide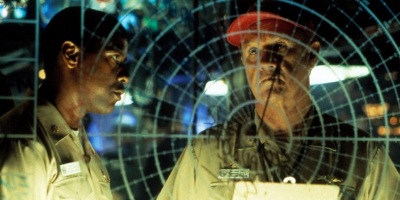 Denzel Washington worked with Tony Scott on FIVE films – making the pair fast friends – but Crimson Tide has to be one of the most memorable. Scott basically took all the best elements of Top Gun and Enemy Of The State, whipped them up in a blender and then locked them inside a submarine with a trigger-happy officer and some nuclear missiles. Total tension-fest!
#6 – Unstoppable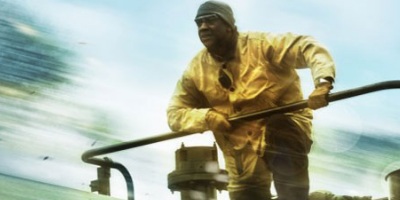 Unstoppable now, sadly, bears the accolade of being Scott's final film; loosely based on a real incident involving a runaway train carrying dangerous chemicals, it's a nail biter of a film – complete with Denzel Washington as a grizzled veteran hero. Choo-choose this locomotive thriller if you're in the mood for endangered children, gritty human drama and animals in peril.
#5 – The Last Boy Scout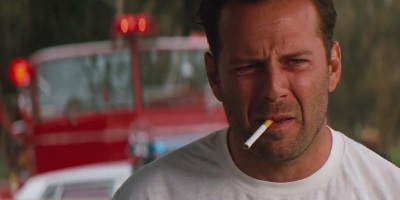 Fancy a total buddy blockbuster? Yeah you do. Bruce Willis and Damon Wayans join forces in this action comedy for a self-satirical cop film with an edge. Scott gives Bruce Willis some of the BEST one liners of his career (and, yup, I'm including Die Hard in that!), meaning that we learn some pretty important lessons along the way: "This is the '90s. You can't just walk up and slap a guy, you have to say something cool first."
Exactly Bruce. Exactly.
#4 – The Hunger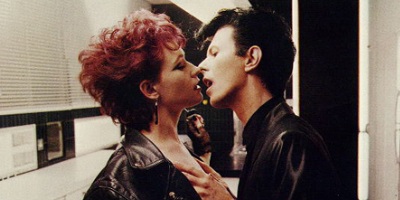 Back before sexy vampires were cool (take THAT, Twilight!) Tony Scott gave us this disturbingly erotic undead flick. It's been slammed by critics over the years, but it's got Susan Sarandon, David Bowie AND Catherine Deneuve – cue the cult classic status! It's bizarre, it's chilling and it has a lesbian sex scene in it; do with that information what you will. And, as Scott's directorial debut, it's kind of a must-see…
#3 – Man On Fire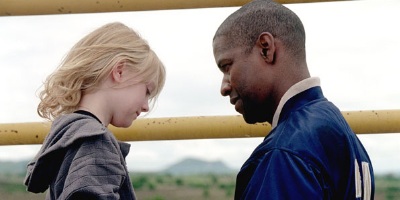 The story of Creasy the bodyguard and Pita the adorable schoolgirl is one that pretty much everybody remembers – namely because, when Dakota Fanning is kidnapped under Denzel Washington's nose, he goes on a vengeance-fuelled and ultra-bloody killing spree. This fast-paced thriller shows off Tony Scott's directorial abilities to the max, fusing the heartwarming with the heart pumping for excellent results.
#2 – Top Gun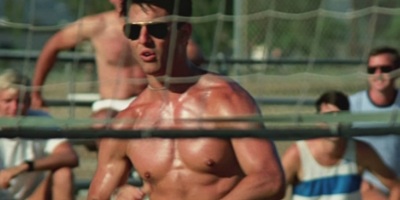 What kind of Tony Scott list would this be WITHOUT the film that put Tom Cruise on the map? The iconic 80s flick serves up high-flying jet-fighter action, plenty of testosterone, an amazing soundtrack and the only legitimate reason to find Tom Cruise attractive. Topless volleyball scene, that's all I'm saying. Do you feel the need, the need for speed? Then bag a copy of Top Gun, stat!
#1 – True Romance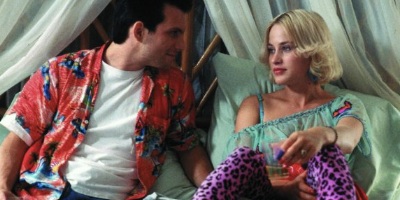 What could possibly have pipped Top Gun to first place? Tarantino and Scott's True Romance, of course! Raw violence, a razor sharp script, a blood soaked road trip, a star-studded cast most directors would kill for (hello Christopher Walken, Brad Pitt, Val Kilmer, Gary Oldman, Patricia Arquette and Christian Slater!) and enough sex and violence to keep even Patrick Bateman happy. Stealing, cheating, killing. Who said romance is dead?
Which is your favourite Tony Scott film?
About The Author