TGIM! BFI London Film Festival

It's Monday and it's still raining. We know we've done the whole 'using the perpetually bad weather as an excuse to brow-beat you into going to see films' thing to death but to be honest, with the weather showing no signs of improvement, it's an angle we'll probably be pushing for quite a while. Besides, the BFI London Film Festival is here and with the festival having run for the last fifty-six years, do you really need an excuse to get involved with one Britain's most prestigious film events?
The festival starts on the 11th of September and over the following twelve days the BFI will have a vast and international selection of film on offer, kicking off with the European premiere of Tim Burton's 3D stop-animation feature Frankenweenie and closing with another premiere, the first screening of Mike Newell's Great Expectations. The festival has compartmentalized its many films into themed categories: debate, dare, laugh, thrill, cult, journeys and sonic, giving the public an opportunity to decide which films match their mood. Festival awards will be given for Official Competition, First Feature and Documentary and having had a look at the programme list, we really don't envy the unfortunate judges that have to choose just one feature for each award out of such an expansive selection.
As you would expect there are many films screening at the festival that have received a great deal of buzz, such as Ben Affleck's third directorial effort Argo, a sixties-set biopic also starring Breaking Bad's Bryan Cranston and John Goodman. The political thriller got a good reception at its world premiere in Toronto and may even be in contention for an Oscar according to industry insiders. First-time director Benh Zeitlin's Beasts of the Southern Wild, is another front-runner (screening on the 12th, 13th and 14th of October) and is in consideration for the First Feature Award. Apparently of no relation to the popular children's novel of the same name, the film has played at numerous film festivals and won the Camera d'or at Cannes. Wadjda, the first Saudi Arabian feature film to be directed by a woman, has also been hotly tipped as a must-see and promises to deliver an explosive and controversial look at gender and politics in Saudi Arabia.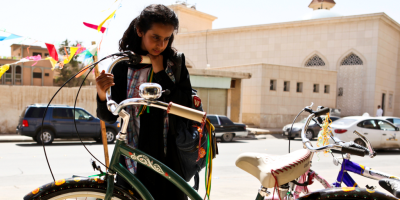 There is a strong book-to-film trend that can be identified amongst the festival's roster with many of the films' scripts being drawn from either established novels or screenplays based on novels, such as the Deepa Mehta directed Midnight's Children (a screenplay of the Salman Rushdie novel of the same name) and Rushdie himself has been slated to head a Q&A on the film that is sure to provide some interesting context for the film's allegorical text. Other literary adaptations include Cate Shortland's Lore, based on Rachel Seiffert's The Dark Room and Jacques Audiard's Rust and Bone, the highly anticipated adaptation starring Marion Cotillard of a series of stories written by Canadian author Craig Davidson.
Despite the addition of new categories and programmes, the festival has not completely reinvented itself and is still very much in touch with the heritage and legacy that has seen the BFI Film Festival become so wildly successful. The BFI Treasures programme list (a category from previous years that premieres archived and restored films) will be returning this year and will see Alfred Hitchcock's silent drama The Manxman make its world premiere, accompanied by a live performance of the score by composer Stephen Horne. This is a rare opportunity to see the burgeoning genius in one of Hitchcock's first films and unbelievably, there are still tickets left. Of all the cinematic spectacle on offer, this one definitely gets our vote.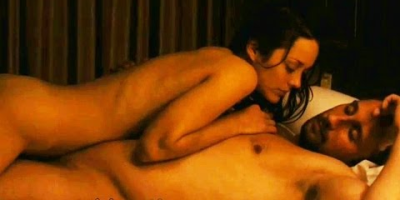 There are over 200 features set to be screened at an array of venues across London for the event, in fact, this year patrons for the festival will have the option to attend screenings at more locations than ever before. Films will be shown at the festival's usual haunts such as the Leicester Square cinemas and BFI Southbank, with the addition of four new cinemas: the Hackney Picturehouse, the Bloomsbury Renoir, the Islington Screen on the Green and the Shoreditch Rich Mix. Whilst film is undoubtedly the star of the show there will be various masterclasses, exhibitions and talks on offer. Tickets are selling fast but we've had a look and there still some left. What are you doing? Stop reading this article and get yourself booking a screening!
About The Author