TGIM! The Genius of Hitchcock at the BFI Southbank

Alfred Hitchcock's works have inspired some of the most stringent analysis ever applied to cinematic works, and with good reason. Dubbed "The Master of Suspense", the relevancy of Hitchcock's work in the 1940s and 50s has not faded over time. Just in time for the Olympic influx of international visitors, the BFI are putting on a celebration of his work entitled "The Genius of Hitchcock", sponsored by Sky Movies HD. A beautiful new trailer has been produced by the Institute, featuring clips from classics such as North by Northwest, The Thirty-Nine Steps and of course, Psycho.
Very special to the city of London indeed, Alfred Hitchcock lived and worked in the eastern part of the city for 20 years, and used it as inspiration for many of his films, including Blackmail and The Man Who Knew Too Much, which started the common trope of using London landmarks in spy films; Blackmail reached its big finish on the dome of the British Museum. From August to September, the BFI Southbank will be exhibiting a complete retrospective of Hitchcock's long-running, prolific career as the man who invented the "MacGuffin" and made stars like Cary Grant, Janet Leigh and Grace Kelly household names.
However, there is a pretty important cause at the heart of this celebration. The BFI has been aware of the existence of 9 of Hitchcock's 10 silent films, and have been equally aware of the fragility and susceptibility to age of the medium with which they were filmed. Over two years, teams of archivists and technicians have worked tirelessly to restore the films in time and set them to a new musical soundscape for the unique circumstances of London in 2012. As a charity, work of this scale has really taken its toll on the BFI, costing around £2million. Dependent on film-lovers to keep up all that it does to cultivate and protect the film industry in Britain, you can still donate to this lovely cause here. Also, no one wants to be more of a scrooge than big donors and professional fun-killers, the British Board of Film Classification, who are the bastards in charge of making sure you couldn't see Showgirls in the cinema when you were in high school, leaving you to stealth-watch it all furtively at home like some sort of sexual heathen.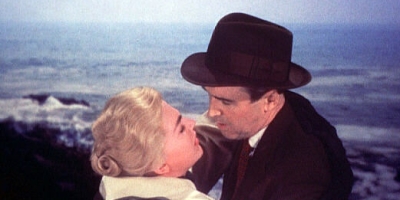 Accompanying the summer-long celebration is a new publication called The Genius of Hitchcock in 39 Steps. Hailed as an innovative guide to the most written-about director ever to help carve a pathway through their programme, with 39 essays from eminent critics, curators, historians and filmmakers, it isn't actually out yet. However, you can still get cracking on the Hitchcock-loving with the Mediatheque collection, Looking for Alfred and the Mezzanine display Hitchcock's England. In addition to that, there's some extra-jazzy bits of online fun on the BFI website, including 39 Steps to Hitchcock.
Details of these dazzling new screenings can be found on the BFI website; so vast the list must be split in two, you can chart out your Hitchcock-themed summer here. Tickets start at around £5, which is a snip compared to the mortgage payment we know some of you have shelled out to watch Usain Bolt go for a jog; there's no excuse not to swing some of the hard-earned dolla at old Hitch.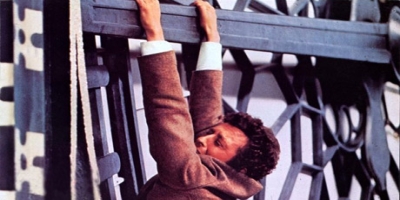 Do remember that travelling anywhere in the city right now is disgusting in the extreme and BoJo is a Tory liar; this is not "hugely exciting", we'll adopt a "wait-and-see approach" if we bloody well feel like it, and also, did you know the Olympics were going on? So to make sure you don't miss performances, speeches or presentations involved in the BFI's celebration, leave plenty of time to get there and avoid London Bridge like they're giving out free anthrax at the door (we refuse to utilise this infantile "Get Ahead of the Games" slogan; not without bursting into that song from High School Musical anyway). Other than that, it's going to be a cracking summer at the BFI.
Will you be taking 39 steps to the BFI's Hitchcock exhibition this summer? Tell us what you want to see most in the comments!
About The Author