Gangster Squad reshoots in the wake of Aurora massacre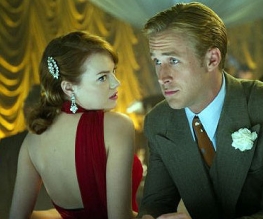 In a move which is as much a colossal shame as it a mark of respect, Ryan Gosling and Emma Stone's cop thriller Gangster Squad is going into reshoots, due to an extensive cinema shoot-out in the film's climax. The scenes, as well as the original trailer below, have been deemed too metatheatrical in the wake of the similar atrocity in Aurora, in which 12 people, including a six-year-old, were killed and 58 more injured at a screening of The Dark Knight Rises.
Bosses have obviously been caught between a rock and a hard place; to allow the film to go forward as it was would have drawn inevitable comparisons, and equally inevitable castigation in the eyes of the media and public. However, the change will almost certainly affect the film's performance at the box office, with the release date now being pushed to the graveyard slot of January 2013 instead of the prime September 7th 2012 date. The new release date also renders the film's immensely talented cast and production team ineligible for Academy Award nominations.
Gangster Squad also stars Sean Penn in his highest-profile role since his Oscar-winning turn as one of the first openly gay US politicians in 2008's Milk; he played that role opposite fellow Gangster Squad cast member Josh Brolin. The film will also serve as one of the big breakout vehicles for The Social Network star Josh Pence, who played one half of the terrific Winklevii alongside Armie Hammer.
It's a harsh blow for a film which is so highly anticipated and with a $75million budget to break even on – let's not forget that how well a film performs doesn't just pay for Gosling's next toilet flat-screen upgrade, but for the key grip's kids to go to school.
The new UK release date for Gangster Squad is 11 January 2013.
About The Author