Top 10 Actors With Famous-er Parents

#10 – Emilio Estevez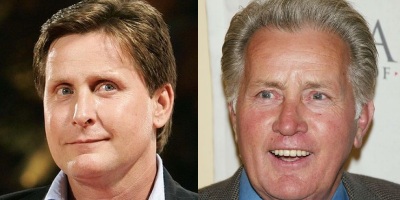 This one might be a little unfair, seeing as – for a brief period during the Eighties – Emilio Estevez was top dog, appearing in Brat Pack classics The Breakfast Club and St Elmo's Fire. We've decided to include him, though, because not only was he stupid enough to shun the good name of Sheen and all the winning associations that go with it, he also looks a little like he has a melted face now. Not to mention the fact that his dad Martin starred in one of the most famous and celebrated war movies of all time. We are of course talking about Captain Nuke and the Bomber Boys.
#9 – Eva Amurri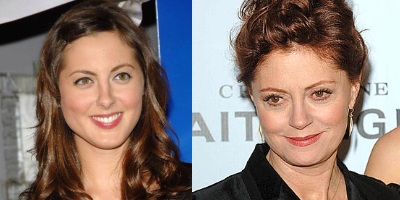 In 1985, Susan Sarandon took a wee break from acting to pop out a sprog fathered by Italian filmmaker Franco Amurri. Sarandon went on to call the child Eva and promise her that when she grew up she would be an actress just like Mother. Fast forward twenty seven years and Eva is making audiences everywhere literally vomit with joy playing a teacher with paedophilic tendencies in Adam Sandler's That's My Boy. "I'm so proud" – Susan Sarandon.
#8 – Spencer Grammer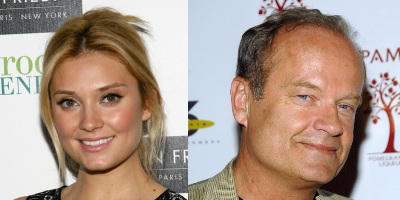 Spencer Grammer may have inherited her father Kelsey Grammer's formidable jaw but is yet to make much of an impact on the world of film. Most notable for playing the lead role in campus-based TV show Greek, Spencer is set to take the lead in a film called In Lieu of Flowers, which sounds like a bunch of nonsense. Come on, Spencer, follow in your dad's footsteps and be in a superhero film as a giant blue mutant. It's the only way.
#7 – Adam Arkin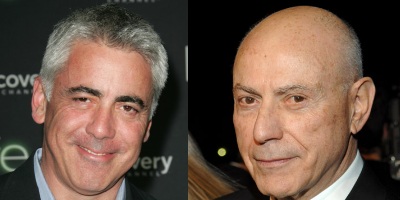 Alan Arkin has a bit of a knack for playing lovely, charming fatherly figures (see: Little Miss Sunshine, So I Married An Axe-Murderer, Edward Scissorhands) and what do you know – he's a pop in real life! And not only that but all three sons, Adam, Anthony and Matthew are actors. Though none of them have achieved their father's level of fame, we've decided to pick on Adam in particular because he has the most recognisable and annoying face. Must be hard for Adam. Not only does his father have the middle name Wolf – WOLF! – but he's also appeared in a long list of classic films (see: ABOVE LIST). Adam Arkin's biggest film appearance, on the other hand, is Hitch. Sad times.
#6 – Colin Hanks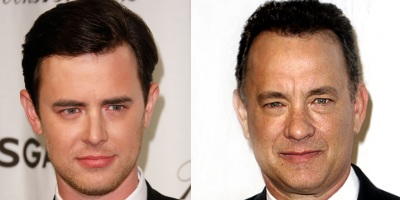 Oh Colin Hanks. Try as you might, you'll just never be as famous or as downright cool as yo' daddy. Despite a resumé that boasts underrated high school comedy Get Over It, award-winning TV series Band of Brothers and big blockbuster King Kong, Colin has never really managed to slip into those leading man roles that have come so easily to his dad. But don't let it get you down too much, Colin. Just remember Larry Crowne.
#5 – Scott Caan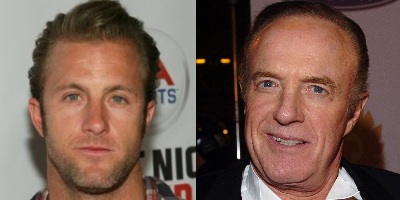 Scott Caan is pretty goddamn awesome. We'll admit it. He's a funny guy. Remember his turn as Casey Affleck's competitive bro in the Ocean's Eleven series? Or his supporting roles as brooding muscle in Enemy of the State and Gone in Sixty Seconds? He seems like a stand-up guy who should be proud of himself and what he's achieved in his career. Then again, his dad James Caan was in The Godfather.
#4 – Jake Busey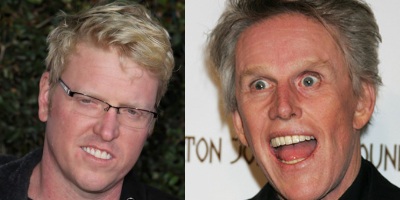 It's not all bad for Jake Busey. He's certainly an odd looking fellow but compared to his dad, he's quite the dish. Sadly, that's where Jake's luck runs out. Despite appearing in a number of good films, like Paul Verhoeven's satirical masterpiece Starship Troopers, he's clogged up his filmography with tat like Beverly Hills Chihuahua 3: Viva La Fiesta! and Nazis at the Center of the Earth, two projects which we can be sure Gary "Piranha 3DD" Busey wouldn't touch with a BARGEPOLE.
#3 – Toby Stephens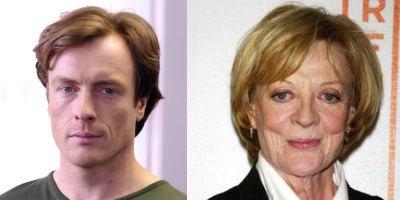 Dame Maggie Smith is, as we all know, a national treasure. Star of classics like The Prime of Miss Jean Brodie, Gosford Park and Sister Act not to mention Downton Abbey and the Harry Potter series, Maggie has also spent some time giving birth to babies one of which had the audacity to grow up into Toby Stephens. Stephens sort of resembles a cross between Damien Lewis and Michael Fassbender only he is not good at acting at all. Most recently, he has been letting Dame Maggie down in dreadful TV show Vexed but if you're looking to be disappointed by him – and, to be fair, a lot of other people – on the big screen try out Die Another Day.
#2 – Grace Gummer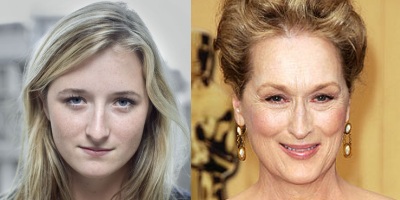 Well she looks like her mum, that's for sure. The unfortunately named Grace Gummer, daughter of Oscar-laden actress extraordinaire and all round good egg Meryl Streep, is still young and therefore may go on to bigger and brighter things than Kellan Lutz vehicle As Blood Runs Deep. But it would be pretty hard to be a more successful actress than her mother. Unless she ended up playing Meryl in the film of her life which would be mindblowing and would win all the Oscars, obviously.
#1 – Jason Connery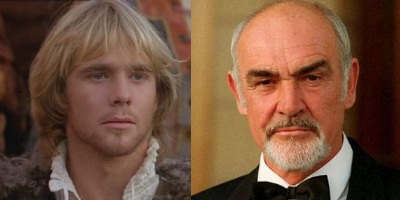 Oh Jason Connery, man who we had never heard of until we Googled "actors with famous-er parents". Where did you come from? Why have we never heard of you? Why were you in Alone in the Dark II? Why does Sean, your dear father, never even dare to utter your name? We're stumped on this one.
We managed to unearth what we can only imagine to be a CV headshot but it hasn't shed any more light on the enigma that is Jason Connery.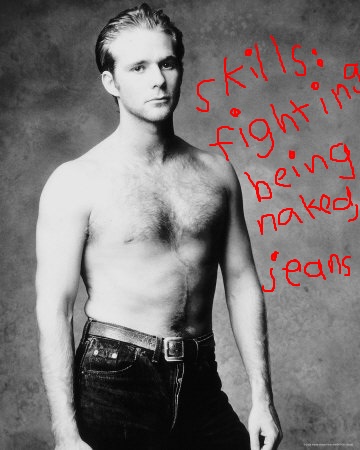 So the next time you have an argument with your parents about them lowering your goddamn pocket money from £2 to £1.50 for the THIRD TIME THIS YEAR just think about how much worse it could be.
About The Author