Top 10 naked royals in film

#10 – Ariel (The Little Mermaid)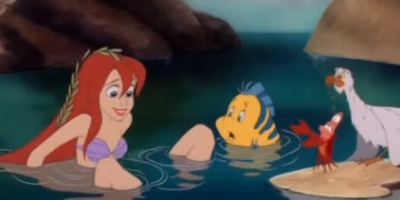 Don't even get me started on THIS little slut. Not only does the underwater princess spend most of her time in a very inappropriate sea-shell bikini (you're 16 – come the fuck on!), but she also turns into a human and finds herself VERY scantily clad.

No knickers, Ariel? That's awkward. And no voice either? You kind of deserve it for being such a skanky fish-hoe. This is a message for all of you who think taking sex lessons from an octopus mutant might be a good idea…
#9 – Phra Bat Somdet Phra Poramenthramaha Mongkut Phra Chom Klao Chao Yu Hua (The King And I)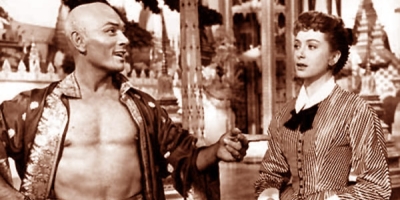 So the King of Siam doesn't give one tiny rat's arse about who sees HIS nipples. They're out, they're proud, they're hairless AND they're oiled throughout this entire film. No wonder Anna Leonowens can't stop staring at him…
#8 – EVERYONE (The Other Boleyn Girl)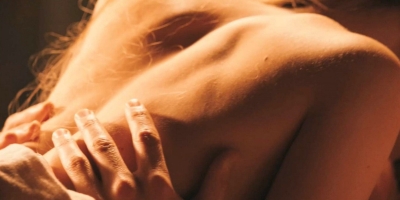 Do any naked royals find themselves in a compromising situation during The Other Boleyn Girl? I think you'll find the actual question is "do any naked royals NOT find themselves in a compromising situation during The Other Boleyn Girl?".
Check it out:

Did you see Henry VIII writhing about like an eel on heat? Even stranger, did you see Scarlett Johansson being coy about sex? Absolutely mind-boggling.
#7 – Wallis Simpson (W.E.)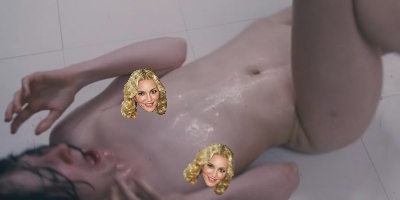 Can we include soon-to-be sort-of Royals in this list? Of course we can; retrospect is a wonderful loophole-busting tool, after all. Andrea Riseborough strips off in W.E. but it's a rather unpleasant scene. She's in the bath, her husband beats her, she miscarries a baby. In fact, it's a fucking awful scene.
But, you know, she still has her tits out. So it counts. It DEFINITELY counts.
#6 – Marie Antoinette (Marie Antoinette)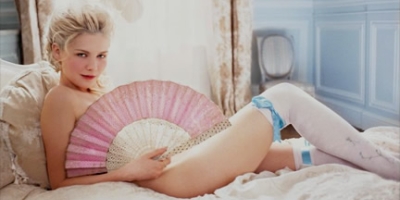 Marie Antoinette, essentially, has sex, puts on pretty clothes and eats cakes through this entire film. And, even when she's dressed, she's still flaunting her nipples through see-through pyjamas.

Utterly shameless. She definitely deserved to get her head chopped off.
#5 – Mia Thermopolis (The Princess Diaries)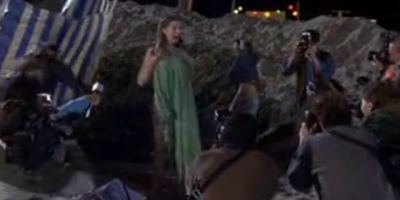 We've all seen Anne Hathaway's magical transformation in The Princess Diaries, haven't we? From so-notty to hotty with just one quick removal of the spectacles – genius. But have you also seen the parallels between her life and that of Kate Middleton? Or Prince Harry? Whaddaya mean NO?! The popular kids trick her into undressing, call the paparazzi, have her photographed in a partial state of undress and get her reputation ruined all over the papers.
That is almost exactly the same thing that happened to our British royals. Almost. Minus, you know, the Las Vegas atmosphere or the honeymoon breasts…
#4 – Cleopatra (Two Nights With Cleopatra)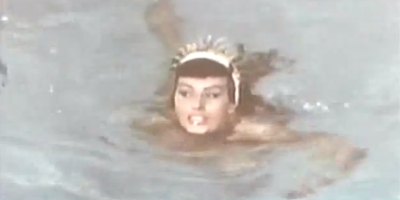 I have no idea what the fuck this is. All I know is that Sophia Loren, as Cleopatra, is bobbing about naked in a swimming pool for a surprisingly long period of time. Complete with some terrifying porn-soundtrack music.

It's a little bit like being hypnotised, isn't it?
#3 – Elizabeth I (Elizabeth: The Golden Age)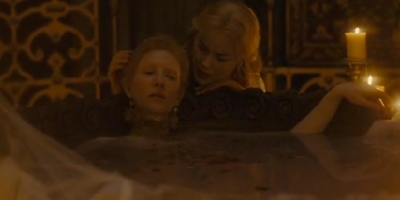 If you have an overwhelming urge to see Cate Blanchett's bare naked behind (or not, as the case may be – she actually used a bum double) as it bobs its way into a bath fit for a queen, you've come to the right place. Cleft and all.
#2 – Georgiana Cavendish, Duchess of Devonshire (The Duchess)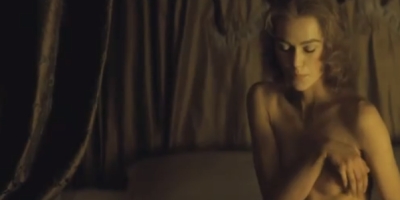 Keira Knightley finds herself in more compromising situations than Prince Harry could even dream of with her role as The Duchess. From a fleeting bare breast to some serious rumpy-pumpy, there would have been enough here to keep The Sun in business for thousands of years.
Fully clothed lesbian love scenes? Go on then:

Honestly.
#1 – Simba, Mufasa et al (The Lion King)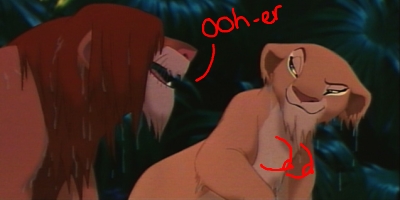 These supposedly "royal" lions spend the entire film unclothed. How are we supposed to separate them from the peasant animals? Put some trousers on Simba, for the love of Mufasa!
Have we missed your favourite naked royal? Let us know below! Just don't tell Clarence House…
About The Author