Albert Finney gets on board for Bond 23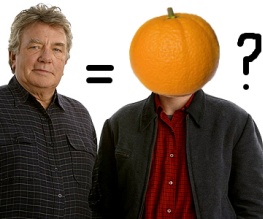 Sam Mendes' upcoming Bond film has welcomed another actor to its ranks, veteran of stage and screen, Albert Finney. It's rumoured that Finney will be playing 'a Foreign Office mandarin with powers over the Secret Intelligence Service,' although the jury is still out on what exactly a mandarin is.
The cast already includes Daniel Craig as Bond (that's James Bond), Judi Dench as M (that's Dame Judi Dench), Javier Bardem as the villain (will he have a bob again? We hope he has a bob), Naomie Harris as Moneypenny (something), and Ralph Fiennes in a top secret role (Voldemort?). The film opens in November of next year.
At the moment a potential title is Skyfall, which sounds a bit like a sequel to Stormbreaker, not that we don't love that film and everything it stands for. Any thoughts on what the 23rd film in the franchise should be called?
About The Author