Marc Webb will not direct Amazing Spider-Man 4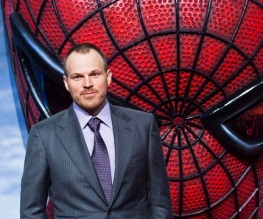 Amazing Spider-Man director Marc Webb has confirmed that he will not return for the far-off fourth instalment of the franchise he rebooted.
Webb, who has overseen two films starring Peter Parker as the web-slinging superhero (the second is due out this summer) and will direct a third for release in 2016, has distanced himself from the future of the series after Sony confirmed plans to release a new Amazing Spider-Man film every year.
"I'd like to be involved as a consultant," he told The Daily Beast. "I've already talked to these guys about it, but in terms of directing it, [The Amazing Spider-Man 3] will close out my tenure. I've had so much fun doing it, but after the third movie, it'll be the time to find something else."
Films centred on classic Spidey villains Venom and the Sinister Six have been in development for some time, although neither has a release date – we're guessing, judging by the sneaky reference to them in the latest Amazing Spider-Man 2 trailer, that the S6 will be up first. Anything to relieve the tedium of endless Peter Parker flicks…
Do you think Sony are overdoing it with the Spider-Man thing? They are, aren't they? Agree with us below.
About The Author