All aboard for Aronofsky's Noah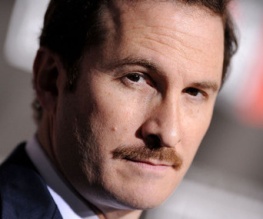 Ever since he pulled out of X-Men spin off The Wolverine, there's only been one project on Darren Aronofsky's nmind: his long-awaited adaptation of the story of Noah. And after at least four years of going cap in hand round Hollywood (punctuated, admittedly, by making The Wrestler and Black Swan), Paramount have finally taken on the $130m project.
Along with his mate Ari Handel, who co-wrote The Fountain, Aronofsky has drafted a script which will be polished by John Logan (Gladiator, The Aviator, Coriolanus). Long-term Aronofsky producer Scott Franklin is once more along for the ride.
The man himself had this to say about his project:
"Since I was a kid, I have been moved and inspired by the story of Noah and his family's journey. Imaginations of countless generations have sparked to this epic story of faith. It's my hope that I can present a window into Noah's passion and perseverance for the silver screen."
Blimey. Calm down, Darren – it's not like this is the first time the story of Noah has been adapted into a thrilling and timeless visual spectacle…
What do you make of Aronofsky's new baby? Let us know below!
About The Author