Arnold Schwarzenegger will Cry Macho for us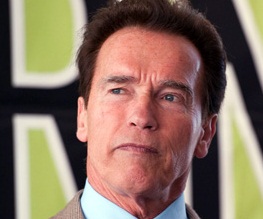 Well it looks like Arnold Schwarzenegger has his first acting gig lined up since he left office in the form of Cry Macho, an adaptation N. Richard Nash's (out of print) novel of the same name.
In an attempt to revive his acting career after his spell as "The Governator" ™, Schwarzenegger has been circling a few projects most notably his self-generated idea for a children's animation series (where he will reprise his political alter-ego) as well as more action-orientated fare in Ji Woon-Kim's The Last Stand, Antoine Fuqua's The Tomb and being part of a package to make Terminator 5 (yawn) with Fast Five director Justin Lin. Judging by the brief synopsis going around the web, (horse trainer who gets involved in a kidnapping plot) Cry Macho veers away from those action-y sounding titles and looks to call upon Arnold's more dramatic sensibilities. Shouldn't be too hard for him then.
With Al Ruddy producing (he produced The Godfather and both Cannonball Run films, therefore he is doubly awesome) and the film set up at financing company QED International, the project looks to go to Cannes to drum up some international support. What we really need to know now, beyond the people being involved and the financing going on behind the scenes is this, will it be one of the very few films to incorporate his Austrian accent?
Come on Arnie, I'm dying for an Austrian accented horse breeder…dying for it.
About The Author