Ben Foster is John Gotti Jr. in 'Gotti: In The Shadow of My Father'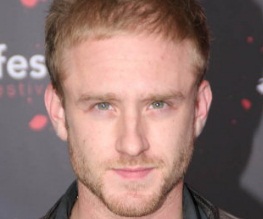 John Travolta was recently cast to play John Gotti in new gangster flick Gotti: In The Shadow Of My Father (good choice!), and the question on everybodys lips since then has been: who will play his son?
Well never fear for the answer is here! The Mechanic's Ben Foster has been confirmed to play John Gotti Jr. Previous actors rumored for the role included James Franco and Dominic Cooper. Foster will join a cast that includes Al Pacino and Kelly Preston, and shall be re-united with his director on Liberty Heights, Barry Levinson.
The film will follow the life, time, trials and tribulations of "Dapper Don" John Gotti, the boss of New York's notorious Gambino crime family. The real-life John Gotti Jr. is serving as a consultant on the project, which shall begin shooting in January 2012.
About The Author