Billy Crystal's hosting the Oscars. Oh alright.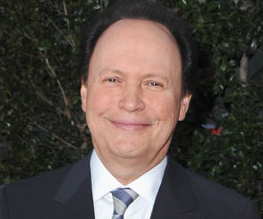 Not exactly blown out of the water, are you? Us neither. After Brett Ratner and Eddie Murphy stepped down from the 2012 Oscars a few days ago, the world has waited with baited breath (ish, it's been a slow week) to see who would step up to the plate. Ricky Gervais was bandied around, the correct decision The Muppets made a brief appearance, but now The Man has spoken. And the man chooses good old, old old Billy Crystal. Fair enough.
Crystal confirmed the gig himself via twitter (always via twitter), stating
"Am doing the Oscars so the young woman in the pharmacy will stop asking my name when I pick up my prescriptions. Looking forward to the show"
and the announcement was quickly confirmed by both Variety and The Hollywood Reporter. This will be the ninth time Billy Crystal has hosted the event, ensuring that viewers worldwide might tune in, if they've got nothing better to do. BUT DON'T GET ALL GRIEFY AND STABBY JUST YET – word on the street is that The Muppets might still make an appearance on the night. Roger Iger (Disney Chief Executive Officer and general Terrifying Chap) said (possibly to calm the raging puppet-hoards) "I wouldn't count the Muppets out. I like the idea of Billy and Miss Piggy or Billy and Kermit on stage."
That's right Roger. You give us what we want, dammit.
About The Author