Brand new Spider-Man photos come swinging into town!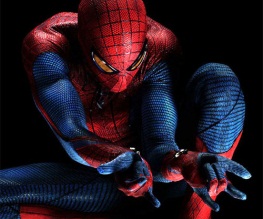 Due for release on July 3rd 2012, new photos of the only bug we don't mind, The Amazing Spider-Man, have finally been released!
The pictures from the web-slinging reboot directed by Marc Webb were brought to us courtesy of Entertainment Weekly magazine.
Several of the long-awaited pics include detail shots of the costume, front, back, mask, the whole shabang!
Filling the second most famous red and blue costume in the world (second to Superman, of course), is actor Andrew Garfield who is taking over the role from Toby Maguire.
While Garfield has a very pretty face we can't help but feel that he's not packing the beef that we expect to get our spidey senses tingling. However we could be wrong. We'll see when he come swinging onto our screens next year.
About The Author