British stars sign up for an Aardman Christmas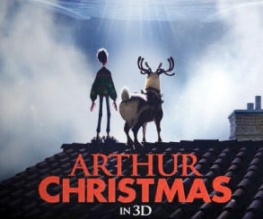 You are never likely to see the Best For Film team happier than we will be next December. And no, we know what you're thinking – it's not because Asia will see a spectacular lunar eclipse or because all US troops will hopefully have been recalled from Iraq. It's because Aardman Animations is making what sounds like the loveliest Christmas film of all time. Ever. No exceptions.
Picture the scene. The North Pole is a hive of ruthlessly efficient, quasi-military activity thanks to Santa's eldest son and heir apparent Steve – Santa himself (and crotchety old Grandsanta) are disillusioned and happy to let Steve overhaul the operation. Only little Arthur still believes in the magic of the season.
It sounds OK, doesn't it? Now let me tell you more. The wonderful, inspired people at Aardman Animations, who are delivering this statistically-certain-to-be-heartwarming treat, have lined up a cast the likes of which has never before been heard. At least, not when impersonating various members of the Claus family. Here's the rundown:
Arthur Christmas – James McAvoy
Steve Christmas – Hugh Laurie
Father Christmas – Jim Broadbent
Grandsanta – Bill Nighy
HOLY REINDEER!
About The Author