Brittany Murphy was poisoned, suggests new report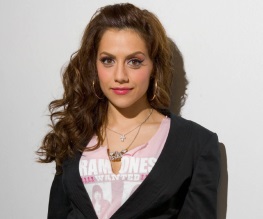 Port-mortem substance testing of the bodies of Brittany Murphy and her husband has revealed a high likelihood that they were poisoned by a third party.
Clueless star Murphy died in 2009 at the age of 32, with the coroner's report stating that the causes of death were pneumonia and anaemia (with a side order of prescription drug abuse). Five months later, her widower Simon Monjack was found dead in the same house, apparently from the same causes.
Murphy's father Angelo Bertolotti sued Los Angeles County for access to his daughter's hair samples, and commissioned a battery of private tests intended to determine whether there was anything untoward in Murphy's body at the time of her death. The report, released yesterday by private laboratory the Carlson Company, reveals that the samples contained ten different heavy metals including the spectacularly dangerous barium and manganese – all at concentrations higher than the levels deemed 'high' by the World Health Organisation.
Blimey. We don't really want to make any jokes about this, because a) Brittany Murphy was great and b) do people still get poisoned? That's unnerving. More on this as it develops.
About The Author