Channing Tatum is… Peter Pan?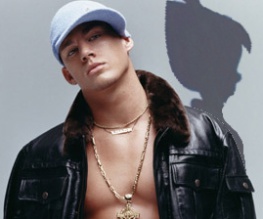 Alice in Wonderland producer Joe Roth is doing the rounds in Hollywood this week with a pitch for Peter Pan Begins, a supposedly new take on the classic J.M. Barrie story. Roth has form in this area – he's currently producing Snow White and the Huntsman as well as Oz: The Great and Powerful – but he may be trying to bend the original tale a little too far this time, as Channing Tatum is allegedly set to star.
Channing Tatum. Thirty-year-old, ab-strewn American model and actor Channing Tatum. Christ knows what's going on there.
It's possible that Tatum's attached as a producer rather than the star, but we're still not too impressed – Billy Ray is producing a screenplay, and his glittering previous forays into the world of writing for the screen include identikit FBI nonsense Suspect Zero, State of Play and Breach. It's not the most obvious training for writing about a little boy who didn't want to grow up, is it? More on this story as things become clearer, although we won't be shedding salt tears into our porridge if Peter Pan Begins sinks without trace.
About The Author