Charlie Brown voice actor arrested on stalking charges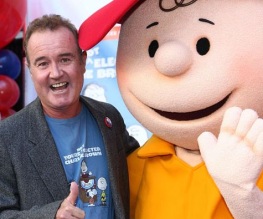 Fans of the classic Peanuts TV movie classics featuring the round-headed Charlie Brown might want to look away now.
This morning it's being reported that the actor who gave voice to the meek and under-confident Charlie Brown on hit TV specials such as It's a Charlie Brown Christmas and It's the Great Pumpkin, Charlie Brown was arrested by border security in San Diego. A spokeswoman for the U.S. Customs and Border Protection said in a statement that Peter Robbins was held after officers ran his name through a database and found a felony warrant for crimes against a person.
According the the San Diego County Jail website, the Charlie Brown actor was booked into prison around 4 a.m. on five charges: four felony counts of making a threat to cause death or great bodily injury and one felony count of stalking. He is being held for $550,000 bail.
It's worth remembering here the popularity enjoyed by the Peanuts cartoon strip from its beginning in the 1950s to the death of writer and illustrator Charles M. Schulz in 2000. At its peak, Peanuts ran in over 2,600 newspapers, with a readership of 355 million in 75 countries, and was translated into 21 languages. Annual earnings for the strip including TV, syndication and associated merchandise at one point stood at $1 billion a year, earning Shultz himself $30 to $40 million annually to a total of $1 billion dollars at the time of his death.
Robbins voiced Charlie Brown in several Peanuts television specials and films from 1965 to 1969. While Robbins was replaced by other child actors in the Peanuts specials produced after 1969, his trademark scream of "AAUGGGHH!!", first used in It's the Great Pumpkin, Charlie Brown, continued to be used in the later specials for Charlie Brown and other characters.
About The Author