Chucky Finally Gets His Revenge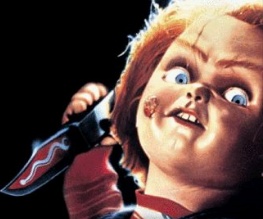 How better to celebrate the 25th anniversary of the original Child's Play than with two (TWO!) new killer doll movies?
The news comes from Brad Dourif, famed for playing serial killer Charles Lee 'Chucky' Ray. Or, if that's too much of a mouthful, some folks just call him 'The Lakeside Strangler'. Whatever you fancy calling him, Dourif announced the development of the new films at the North Carolina's Mad Monster Party convention (genuine thing).
Possible sequel? Posssible remake? Nobody's really quite sure what's in the movie mixing bowl of doom at the moment, although it has been confirmed that Don Mancini and David Kirschner (the brains behind the originals) are steering the development process.
Dourif is definitely going to be involved with the projects in some way, despite the lack of a script, although whether he'll be reprising his classic voodoo doll act is still uncertain at this point.
The official word is that this Chucky creation will be the scariest to date. As if he could get any more terrifying than he already is…
Do you have a phobia of dolls? What about killer dolls?
About The Author