David Ayer to write Scarface remake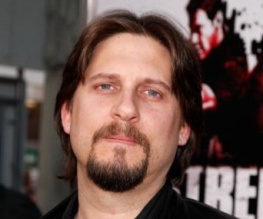 David Ayer, the screenwriter of manly films including Training Day, S.W.A.T. and The Fast and the Furious, has been hired to write the script for Universal's remake of Scarface, the manliest film of 1983 (and previously of 1932). In conclusion: manly.
Former president of Universal Marc Schmuger is producing along with Martin Bregman, who produced Brian De Palma's ferocious 80s remake of the classic gangster film. The 30s version starring Paul Muni told the story of an Italian who took over Chicago, whilst Al Pacino's Tony Montana was a Cuban who usurped the cocaine trade in hedonistic Miami (which, lest we forget, was "a great big pussy just waiting to get fucked").
The new film will apparently aim to weave the central storyline of both previous Scarface ventures – an immigrant outsider pitches up and takes on the entire criminal establishment in pursuit of total dominance, like Rupert Murdoch with a machine pistol and an even dodgier accent – into a contemporary setting. We think Ayer's biggest challenge will be stopping it feeling like a big-screen adaptation of Grand Theft Auto…
Who do you think should play the new Scarface? Let us know below!
About The Author