David Carradine's widow claims damages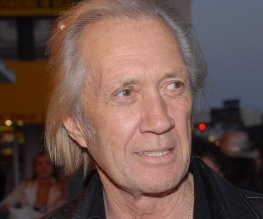 Anne Carradine has claimed that her husband (known for roles such as Bill in Kill Bill 1/2) was neglected by the film company behind his final film; Stretch and is claming extensive damages. The actor died last June, in a hotel room in Bangkok.
The widow has said that an assistant employed to help her husband, 72, went for dinner without Carradine after discovering that he wasn't in his hotel room. She claims her husband phoned his assistant but was told the group "were on the other side of the city and so he should make his own arrangements for the evening". She is therefore claming the company, (MS2 SA), was "negligent in failing to follow industry standard …" and failed to provide him with sufficient assistance.
Carradine died of asphyxiation on 4 June last year, after he was found naked in a wardrobe with a cord around his neck. The assigned medic ruled accidental death. Quite a way to go.
About The Author