Disney confirms Star Wars origin flicks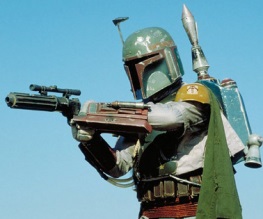 Nearly a year on from Disney's controversial purchase of Lucasfilm and a long eight months after JJ Abrams was revealed as the director of Star Wars: Episode VII, we've finally got some news about the spin-off films with which the House of Mouse plans to boost its share of the fanboy dollar.
In a conference call with investors last week, Disney CFO Jay Rasulo reiterated that a Star Wars film will be released every year from 2015 until the end of time, with the first three odd-numbered years seeing the appearance of Episodes VII, VIII and IX. In the intervening years, Disney is planning a series of 'origin stories' along the lines of its hugely successful Marvel spin-offs. We've previously heard that Yoda, Han Solo and Boba Fett could be on the Disney/Lucasfilm to-do list, and while this (admittedly wishy-washy) bit of news doesn't quite confirm any of those names we're confident that things will kick off with some big names. We're also almost certain that we'll be seeing Jar Jar again, because the world isn't fair or good.
More on this as we get it, which should actually be fairly soon – Mickey's going to need plenty of time to saturate us with trailers and fill up the Argos catalogue with more themed LEGO. Give us strength.
About The Author