Disney's Wreck It Ralph gets a new poster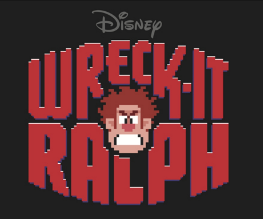 Over the past couple of years we seem to have been won over by villains. Steve Carell's Despicable Me, the mega-hit alternative Wizard Of Oz tale Wicked, the upcoming Maleficent – good guys are just so, like, 2008 – you know? Clever Disney then for capitalising on our new-found love for baddies: they're gearing up the marketing on their latest project Wreck it Ralph. A tale of an arcade game antagonist determined to have his moment in the spotlight – hey, we've all been there.
The film won't be getting released until early next year, but we already know quite a bit about it: John C Reilly stars as Ralph, the bad-guy of a classic arcade game called Fix It Felix. When a fancy new first person shooter game opens in the arcade he calls home, he can't help but long to give Being The Hero a go. But his attempt to break free of his own game causes viruses that put his entire life and that of those closest to him in jeopardy – WHAT'S A VOCATIONALLY FRUSTRATED 8-BIT PIXEL TO DO?
Anyway, poster! Hurrah!
All we got for now. Except Sarah Silverman is in it as well. She apparently plays a "troublemaking glitch" – what a change from THE USUAL, NOT! AMIRIGHT?
About The Author