European Cinemas threaten To Join Alice Boycott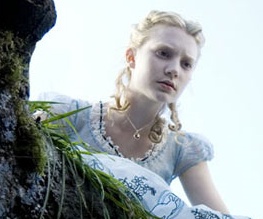 According to Variety magazine, the UK's threat to boycott one of the most hyped films in recent years has spread to mainland Europe.
Last week we reported that UK cinemas are considering a boycott of Tim Burton's Alice In Wonderland because of an argument over the length of cinema release in relation to the DVD release. Disney wanted to shorten the time that the film was exclusively in cinemas and release the DVD earlier, and UK cinemas responded with indignance, believing that this would greatly reduce their revenue.
Now it seems that Holland's four largest exhibitors are reportedly threatening not to show Alice unless Disney backs down. Together Minerva, Pathé, Wolff and Jogchems represent between 80% and 85% of all cinemas in the Netherlands, and their boycott adds a lot of strength to the UK case. Is Europe uniting to take on the almighty Mouse House?
Youry Bredewold, who represents both Pathé and Holland's National Board of Cinema Owners, said the distributor's decision was not an easy one to make-
"We will lose money due to our decision," he told AFP. "We expected [Alice] to become one of the most popular movies of 2010. But we decided we need to send a message to the whole industry: If you don't accept our terms, we will never show your movies again."
Part of us can't help but enjoy the fact that big-dog Disney is finally having to make some compromises, but another – perhaps larger part – is beginning to worry that we won't get to watch the Burton epic at all! Flights to the US, they're cheap, right?
Keep checking Best For Film for the latest news in this clash-of-the-titans story!
About The Author