Fifth Estate bombs Stateside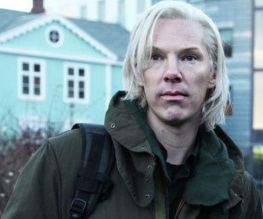 We're torn – either the cinemagoing population of America is deeply, rabidly patriotic, or they just don't like rubbish docudramas. Whichever is the explanation, The Fifth Estate has absolutely died on its arse this weekend, taking just $1.7 million across its 1769 locations. Based on our not entirely scientific method of ascertaining American ticket prices (look up the cost of a ticket to The Fifth Estate on the website of the first cinema chain we could find), that means about 80 people per cinema went to see it over the three days.
The Fifth Estate, which takes an (arguably hyper-biased) look at the adventures of Julian Assange and his controversial organisation Wikileaks, has received criticism from virtually all quarters – not least from Assange himself. The refugee whistleblower recently wrote to Benedict Cumberbatch, who plays him in the film, to protest his involvement in a project Assange sees as calculated to "distort events and subtract from public understanding".
Whatever Assange thinks of the film, the US public seems to be voting with its feet – perhaps they think Wikileaks will get a cut of Dreamworks' 'profits' (currently The Fifth Estate has taken barely 10% of its budget at the box office), or maybe they just can't be bothered to watch a very serious film about a blonde bloke with a laptop. Either way, Benedict Cumberbatch is laughing – his film Twelve Years a Slave opened on limited release this weekend, and it's clearly going to win every award ever. Good on you, Benny.
About The Author