First poster for Bradley Cooper's new flick The Words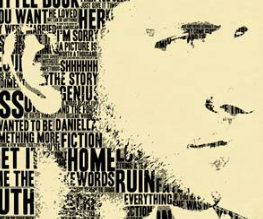 We've all been subjected to a few marketing stinkers over the past couple of months. What with bad posters, boring stills and baffling Oscar trailers, it's about time our faith in the sacred art of the promotional push was restored. And though the first poster for Bradley Cooper's The Words isn't exactly breaking any artistic boundaries, we have to admit it's a pleasant surprise.
Take a look, and marvel at the fact that Bradley Cooper isn't alcohol poisoned and/or suffering from a head injury.
So what's it all about? From what we can glean, The Words centres on a struggling writer named Rory (Cooper) seriously lacking inspiration. One day he comes across an old, unpublished manuscript by a world famous writer, and decides to try and pass it off as his own. We're guessing the results aren't too sexy. It looks like a damn good cast, and the fact that the studio has been happy to actually spend some time thinking about the marketing angle bodes well. What do you make of it? Sure, it's not got the confident sparseness of something like the last Shame poster, but it's a million miles away from all the floating head monstrosities we're subjected to most days…
About The Author