Fox to produce animated Kong film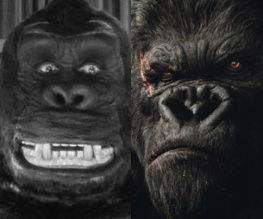 Not content with forthcoming simian thriller Rise of the Planet of the Apes, Fox is rather overplaying the 'massive monkey' card this year – its animation division has begun work on an all-new resurrection of the story of Kong, the legendary gorilla who has been terrorising the Western World (unless you're Fay Wray or Naomi Watts) since 1933.
Christian Magalhaes and Bob Snow, the writing twosome whose names have echoed through the corridors of power since their fêted début Bunny (no, us neither), have been commissioned to produce a script for the animated feature – which, for the first time in the 78-year, 7-film Kong saga, will be told from the point of view of the ape. We're hoping Kevin Spacey will voice Kong's inner monologue…
Mike Weber (Twelve), who devised the original story, will produce – for now, that's all we know. Check back soon, or just wait until you spot Tash being carried up a skyscraper!
About The Author