Grown Ups trounces Scott Pilgrim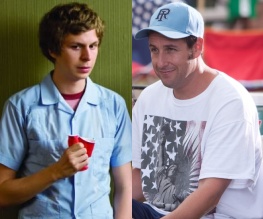 Unforgivably, the UK viewing public has favoured Adam Sandler's 'buddy comedy' tripe Grown Ups over the superb Scott Pilgrim vs. the World. How dreadfully disappointing.
Both films enjoyed high opening weekends, but Grown Ups' £2m rocketed past the still respectable £1.6m taken by Edgar Wright's inevitable cult hit. Perhaps the only mitigating circumstance is that The Expendables has at least been knocked into a non-medal-winning 4th place.
Best For Film now feels substantially dirty for helping Grown Ups towards the top spot, although our intrepid reviewer did manage to shave a few pounds off the gross by producing an expired student card and casually putting his finger over the date. Get in.
About The Author