James Franco and Javier Bardem to clash in Wrath of the Titans?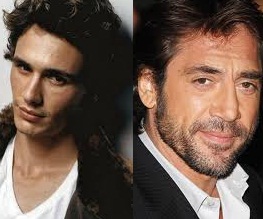 Clash of the Titans II, which was tentatively titled Return of the Gods at the first movie's world première, has been renamed Wrath of the Titans. With casting yet to be announced, the rumour-mill has wasted no time in dropping a few names into the mix.
After the first movie's tagline – "Titans Will Clash" – proved to be a disappointing misnomer, it remains to be seen at this stage whether the sequel to Louis Leterrier's 2010 remake will feature much in the way of wrath.
Production Weekly, meanwhile, are reporting that James Franco and Javier Bardem have been linked to the sequel, in which the former is loosely attached to the role of Agenor (the Greek king of Tyre and son of Poseidon) and the latter is expected to play Ares (God of War).
If confirmed, the actors – reunited for the first time since Eat Pray Love – will be joining Sam Worthington, Gemma Arterton, Ralph Fiennes and Liam Neeson, who are contracted to return as Perseus, Io, Hades and Zeus respectively.
Should you remain undeterred by the critically derided Clash of the Titans, Jonathan Liebesman's Wrath of the Titans is scheduled for a 2012 release. I, however, will endeavour to be busy that day.
About The Author