Jean Simmons passes away at 80 years old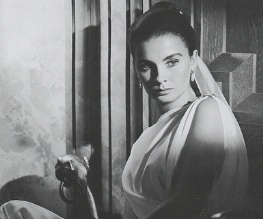 Guys and Dolls star Jean Simmons died at age 80 on Saturday. The stunning London born actress who sang with Marlon Brando in the musical and also starred as Ophelia alongside Laurence Olivier in Hamlet, died at her home in California after a long battle with lung cancer.
Other memorable films of hers include Until They Sail alongside Paul Newman, Rough Night in Jericho with Dean Martin and The Big Country with Gregory Peck.
She made her movie debut in 1944 when she was just 14 years old in a film called Give Us The Moon. In 1950 she left the UK and moved to Hollywood, where she went on to have a prosperous career until the 1990s.
Her performance as Ophelia in Olivier's Oscar-winning Hamlet in 1948, earned Simmons an Oscar nomination for Best Supporting Actress. In 1969 she was again nominated for an Oscar, this time for Best Actress in the film Happy Ending. She won an Emmy in 1983 for the TV series The Thorn Birds and continued to act on stage and screen until the late 90s. She also played alongside Kirk Douglas in Spartacus and Burt Lancaster in Elmer Gantry.
Her most famous role however was  in 1955 when she played Sarah Brown in Guys and Dolls where she sang with Marlon Brando. Re-calling the rehearsals in 1988 Simmons said it was one of her favourite parts. "I got to sing," she said, "because Sam Goldwyn said, 'You might as well wreck it with your own voice than somebody else's'."
About The Author