Kevin Macdonald to return to documentaries with look at Bob Marley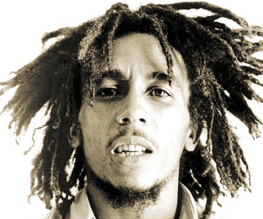 Kevin Macdonald seems to have hit upon a professional formula that agrees with him, by following up acclaimed documentaries (Touching the Void, My Enemy's Enemy) with acclaimed features (The Last King of Scotland, State of Play remake). The trend is set to continue in 2011 with first Life in a Day, a doc that has been conceived as a kind of time-capsule piece, and the The Eagle, a Roman war epic.
And to follow that up, the director has announced he is to take on Bob Marley, in a documentary that will feature the participation of the Marley family. He said in a statement, "What made Bob tick is probably unanswerable but viewers will certainly feel that they know him a little better after seeing our documentary. I am grateful to the Marley family for entrusting me with their heritage."
The film is set to get a worldwide release in 2011 in order to commemorate the 30th anniversary of the reggae pioneer's death.
About The Author