Lindsay Lohan offered Sharon Tate role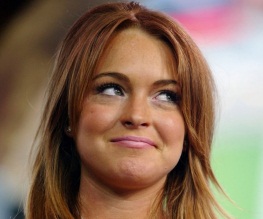 Drunk driver and occasional actress Lindsay Lohan may be returning to the big screen to play murdered actress Sharon Tate. Arch-gossipists TMZ are reporting that Lohan has been offered the role of Tate in a Brad Wyman (Monster) produced biopic.
Tate, acclaimed director Roman Polanksi's wife at the time of her death, was best known for her performance in Valley of the Dolls. She was 8 1/2 months pregnant with Polanski's child when she was murdered at their LA home by the Manson family in August 1969.
The project known as Eyes of a Dreamer will allegedly be directed by Tyler Shields, perhaps best known as photographer to the Hollywood glitterati. If this doesn't sound bizarre enough already Shields will reportedly also star… as Charles Manson.
Surely not.
About The Author